Patsy Treacy, of Fermanagh, was once again top of the pile when he captured the winner's trophy at the 2007 VFI National Fly Fishing Championships.
Brothers Treacy

<![if !vml]><![endif]>

John Treacy (Marathon Man) born June 4, 1957 in Villierstown near Dungarvan, County Waterford. Educated Providence University, MBA degree.

1974 & 1975 3rd place junior events World Cross Country championships.

All-American in cross-country in 1976, 1977, and 1978; and All-American in indoor and outdoor track in 1978, the NCAA three-mile champion in 1978, and the all-time Friar record holder at 3,000 meters, 10,000 meters, and two miles.

1978 (Glasgow) & 1979 (Limerick) World Cross-Country champion

1979 Silver medal, European junior 5000 meters.

1984 Silver medal, Marathon, Olympic Games Los Angeles (2:09.56).

Winner of the Irish 5000 meters between 1978 to 1984 and 10000 meters between 1985 to 1987. Irish track records 3000 meters 1980 (7:45.22), 5000 meters 1984 (13:16.81), 10000 meters 1989 (27:55.80)  & 20000 meters 1987 (61:10.1)

Texaco Sportstar Award for Athletics 1978, 1979 & 1984 and Supreme Sportstar 1979.

1992 (Los Angles) & 1993 (Dublin) Marathon winner.

He is one of four Irishmen to have competed in four Olympic Games and the first sportsman to be given the freedom of Waterford City. He is also an Honorary Fellow of Waterford Institute of Technology (WIT). In 2004 he was inducted into the Rhode Island Heritage Hall of Fame. In November 2009, he was the third athlete to be inducted into the Athletic Ireland Hall of Fame.

He is currently chief executive of the Irish Sports Council. He is married to Fionnuala and they have four children, Caoimhe and Deirdre, Sean and Conor. Sean played semipro rugby in Ireland and with the USA's under-19s and under-20s teams before relocating to Boston.

(see also politics)

<![if !vml]><![endif]><![if !vml]><![endif]>

Ray Treacy

of Waterford

Winner of the Irish 10000 meters 1979. Now regarded as one of the top College coaches in the USA.

Position: Dir. of Track & Cross Country Operations

Alma Mater: Providence College 1982

http://friars.collegesports.com/sports/m-track/mtt/treacy_ray00.html

http://www.friars.com/sports/m-xc/mtt/treacy_ray01.html
1948 Tipperary take Munster junior cross country championship...John Tracey (Ballysloe)...
...1 mile...4 mile...Michael Treacy (Ballysloe)...
1949 Tipperary Cross County Title. 18 year old William Treacy (Ballysloe) was the first man home.
1951 Tipperary win Junior All Ireland cross country...captain Willie Treacy (Ballysoe)...
1852 Ballysloe Cross Country Team...W. Treacy...reserves...J. Treacy, M. Treacy.
Ballysloe Athletic Club, County Senior Cross Country Champions 1952 L to R: J Shanahan, T Sullivan, T Fitzgerald, W Treacy & M O'Dwyer
http://picasaweb.google.com/lh/view?q=treacy&psc=G&cuname=irishphotoalbum&filter=1#5293799078380270530
George W. Tracey born 23rd Oct. 1864 in Kilmakevoge, parish of Glenmore, County Kilkenny
GEORGE W. TRACEY
1872 - 1943
Father of Catherine and Agnes
Article from the
SUNDAY COURIER, POUGHKEEPSIE, NY MARCH 2, 1919
…He is great great grand-nephew of Commodore Barry, of Revolutionary fame. Mr. Tracey's mother was a great grand-niece…
Always an Athlete
From boyhood he took a lively interest in athletics, besting all local comers in friendly bouts with the gloves, and he is still very handy at the art of self-defense.
His particular trend, however, was toward pedestrianism, and stimulated by the glory of the early achievements of Weston, then in his prime, and "Dan" O'Leary, he devoted his small leisure time to training for the track.
Following closely on local successes in that direction, he began entering the larger events, which brought him into international prominence and won him fame, reaching the height of his ambition and renown as a pedestrian in October, 1901, when he won the six days, day and night, go as you please, championship of the world at Philadelphia, defeating 112 starters, including the champions of Great Britain, Germany and France.
Matched in February, 1904, against George Cartwright, champion of England, for the 25 mile world's championship, he was again the winner, breaking the world's record by covering the distance in 2 hours, 34 minutes, 27 seconds.
In May, 1909, he made a world's record in his feat of running 78 miles and 6 laps, on the fifth day of a 6-day, 12 hours a day race held at New York; and in the following month of the same year he had won a world's championship race of 12 hours in Madison Square Garden, New York, beating 128 men over the tan bark course to a finish.
In a hard-fought championship race at Philadelphia, he made the unprecedented record of running and walking 39 consecutive hours without leaving the track.
His 24-hour record of 184 miles and 5 laps, made at Springfield, Mass., in September, 1889, was a wonderful test of speed and endurance.
A large number of victories stand to his credit in the 12 hour a day class and at this period of his career on the track he won many 10 mile events, being one of the few men capable of running 11 miles inside of an hour; and by the best judges he was accredited with being one of the most graceful and powerful runners the world ever saw.
North Belfast Harriers Ladies won the Irish 10k roads championship last year in Navan. Athletics Ireland nominated them as their representative in the European clubs roads championship in Moscow Saturday 8/9/07. The Race was a 15k road race for teams of four, three to score plus a manager. The North Belfast Team was Sharon trimble, Louise Mc clean, Lisa Tracy and Cathy McCourt with Claire McCorry as team manager. Sharon Trimble was first home in 57minutes followed by Cathy McCourt, Louise McClean and Lisa Tracy. They finished a creditable 7th team against  the elite of European clubs. Not to be outdone the manager Claire also competed in and finished the race.
<![if !vml]><![endif]>

Mary Tracey,

of Dublin, held Irish records for 800m, 1500m and 3000m between 1972 and 1976. She won BLE titles for 800m 1973; 1500m 1972-6, 1978 & 1980; cross-country 1973 and 1980; marathon 1982. British WAAA titles for 800m 1972 & 1973, silver 1984; 3000m 1975 & 1976. Dublin City Marathon 1983 Olympic athlete 1972 & 1976.

Texaco Sportstar Award for Athletics 1973.

Henry, Noel (1998) From Sophie to Sonia a history of Women's athletics. Dublin.
2010 Connacht Schools Track & Field Athletics Results - Athlone IT
Inter Boys
Discus
1. Owen Treacy Portumna CS 31.23m
3. Eamon Treacy St Geralds Castlebar 26.65m
Javelin
3. Christopher Treacy Portumna CS 32.03m
Moynalvey/Kilcloon Athletics Club

The History of Moynalvey/Kilcloon Athletics Club spans more than two decades. Moynalvey/Kiltale Athletic Club was founded in 1982 by John Durkan and Jim Treacy. While strong links still exist between the parishes of Moynalvey and Kiltale through their respective GAA clubs, the athletics club spread its wings to encompass the parish of Kilcloon and the club as it is known today came into existence c.1989.

The president of the club is Liam Treacy, who got international vests at schools and junior level for 800m and was a multi medallist for 800m at under age levels and competed for many years for Dublin City Harriers.

His wife Siobhan Treacy, is a Chartered Physiotherapist was a member of Dublin City Harriers and won both the inter varsity cross country and 1500m three times representing Trinity College. She was a multiple track and field international at 1500m and competed at the world cross country 3 times. In addition she was silver medallist 3 times in the national senior 1500. Her personal bests are 2.07.0 for 800m, 4.18.0 for 1500m and 2.52 for the marathon. She was part of the only Irish women's senior team to win the home countries cross country international. She was physiotherapist to Irish Athletics for 15 years and was Physio to Athletics at the Barcelona and Seoul Olympic Games.

Daniel, Sara and Fodhla Treacy are their children.

Daniel Treacy (DCU & Moynalvey/Kilcloon AC)

In 2004, Daniel finished 2nd in the 1500m steeplechase in the Schools Athletics International in Chelmsford in July and was part of the Irish Schools Cross Country team in the same year.

In 2006 to 2009, he won a Sports Scholarship
in Athletics to DCU and became a key member of their athletics team. He graduated with a BA in Economics Politics and Law.

26th November 2006 All Ireland Inter County cross country championships, Dungarvan Co Waterford: The Meath Junior Men produced a great team effort to take the Gold medal, lead home by Daniel Treacy in 14th place with all six runners in the top 35.

9th December 2006: All-Ireland novice cross country championships, Athlone Saturday Daniel Treacy was Meath's only athlete in the boys under 19 and he ran well to finish 7th.

30 Jul 2007 ESB National League at Santry: 1500m Daniel Treacy (Moynalvey) 5th 4.02.2. 4x400: Blaine Rennicks (Bohermeen) Emmet Reilly (Navan) Daniel Treacy (Moynalvey) and Niall Matthews (Navan) 4th 3.31.07.

 

Sara Louise Treacy (Birmingham University, Moynalvey/Kilcoon AC & Ireland)

Leinster Girls Under 16 – Gold AAI Cross Country Championships at Fintra, Killybegs, Co. Donegal on the 14th December 2003.

She won the Celtic International in Wales in January 2005 for girls under 17 and won the Schools International Cross Country in April again in Wales for the top under17 schoolgirls in Ireland England Scotland and Wales. She also won the Irish Schools under17 1500m in Tullamore in June 2005 and the Athletics Ireland u17 1500 in July 2005 in Tullamore. She was second in the Schools International 1500 in July also in Tullamore.

Sara was Irish Junior Cross Country in 2006 (AAI website) and competed in World cross country that year and European cross country also.The Leinster Cross Country championships, Belvedere House Mullingar 23rd October 2006: The best individual Meath result of the day was Sara Treacy (Moynalvey) who had an emphatic win in the girls under 18 event. All Ireland Inter County cross country championships, Dungarvan Waterford 26th November 2006: Sara Treacy (Moynalvey) was Meath's best placed runner and took the silver medal. She was a member of a very promising Irish junior cross country squad which finished ninth in the European Junior Cross Country Championship at San Giorgio su Legnano, Italy in December 2006. Sara picked up an injury shortly after the European Cross Country, and was subsequently unable to compete in the spring cross country events. This piece of bad luck ruled her out of contention for another Irish School's Cross Country title, having already won a record breaking 4 in-a-row previous to that for her former school, The King's Hospital. Sara's transition from schools' to university level competition will no doubt have been made even more enjoyable by the fact that she out-paced two of the UK's top young athletes, Non Stanford (12:13 ) who has trained with double Olympic gold medallist Kelly Holmes, and 3000m specialist Olivia Kenney (12:55). Of particular note is the fact that this performance came after a 10 month absence from competition.

In 2007, She received €4000 in the Meath Local Sports Partnership Bursary Awards and an Athletics Bursary to Birmingham University. Manchester University Cross Country Relays, 6th Oct 2007: Sara (18) wore the red and blue colours of Birmingham University for the first time, as she recently commenced studying medicine there on a full sports scholarship. The Manchester University relays drew almost 300 third-level athletes from all over the United Kingdom with 132 participants in the women's event alone. Sara, was the second fastest on the day (12 minutes and 4 seconds) behind her Birmingham University club-mate, Stacey Johnson (11:58)

She also represented Ireland in the World Junior Track Championships in July 2008 (8th in her heat),

the World cross country championships in March 2008 recording the highest placing of the Irish athletes finishing mid-way in the junior race in 32nd, won the Celtic Cross Country International on 12th January 2008 and 34th in the European cross country championships in December 2007. She won division 1 of the National Track and Field Finals July 2008. Sara, representing Ireland, won the junior women's race international cross-country event in Belgium November 2008.

In December 2010, Sara Treacy won the All-Ireland U23 Cross-Country championships at Derry, when she finished eighth overall and first in the u-23 event to maintain her position as one of the top athletes in the country. She won the title for the first time in 2009. She lead the Irish ladies U23 team in the U23 European Cross-Country title in Albuferia, Portugal in December 2010. Ireland's three representatives in the women's U23 event put in par performances to all finish in the top 50, with Sara Treacy being the first Irish athlete home in 28th position in 21:34.

In January 2011, she won the 8K Midland Women's League, Coventry. On the 20th February 2011, she won the British Universities Indoor 1500m in Coventry. "Irish international Sara Treacy (fourth year Medicine) stormed ahead in the women's 1500m, crossing the line at 4.30.05 to claim gold, a full 2.10s ahead of her closest competitor." In June 2011 she took both the 800m and the 1500m events in the Irish U23 National Championships. In July 2011, she was a finalist in the 1500m of the eighth European U23 Athletics Championships in Ostrava, Czech Republic. In November 2011, she won her third U23 title in a row while winning her first senior crown in the Inter County Cross Country Championships. She has also the U23 representative in the Irish Team for the 18th SPAR European Cross Country Championships which took place in Velenje, Slovenia on 11 December 2011, finishing in 18th place.

In November 2012, completed her preparations for the Woodie's DIY Inter County cross country championships with a fine fifth place finish in the IAAF World Cross Country meeting in Soria Spain. In December 2012, she was a member of the Ireland Senior Women Euro Cross Team that won gold in Budapest, Hungary on the 9th of December.

Sara is currently at Loughborough University doing a one year intercalated science degree and returns to the University of Birmingham in June. She is due to complete her medical studies in 2013.

 Sara Louise Treacy, at Derry 2010

<![if !vml]><![endif]>

National Cross Country 2011

<![if !vml]><![endif]>

British University Indoor 1500m 2011

<![if !vml]><![endif]>

Euro Cross Country December 2012

<![if !vml]><![endif]>

<![if !vml]><![endif]>

Fodhla Treacy 2006/7

Fodhla Treacy (TCD & Moynalvey/Kilcloon AC)

9th December 2006 All-Ireland novice cross country championships, Athlone Saturday: Meath Novice Ladies team took the silver medals and Fodhla Treacy (Moynalvey) lead the Meath team home in 7th place.

Fodhla won the Irish universities indoor 800m in December 2006 and places 2nd twice in the outdoor 800m during her 4 years at Trinity (Graduated in 2007).

Fodhla was a 4th year student of Science when she won the Iain Morrisson Award. Her total of 31 Intervarsity appearances in the DUHAC vest speaks volumes about her commitment to the club and to her training. A very consistent performer she has been decorated with seven Intervarsity medals and has represented the club in a number of disciplines including her favourite 800m, Cross Country, Long Jump, Triple Jump, Pole Vault, 4x200m and 4x400m. Fodhla is obviously a very talented athlete but the real achievement was that she saw the importance of her contribution to the team as a whole, always willing to do it for the greater good. Her contribution off the track was equally as impressive. She was on the committee for three years running and held a Captains position for two of these.

Fodhla finished Trinity with a B.Sc. in Biology and is currently completing 4th year medicine at St George's London. Completing 2013.
Edward (Eddie) Tracey,

1961 Bantam weight boxer for Ireland

1968 Featherweight Boxer for Ireland, Mexico Olympics

Born: June 5, 1943 in Dublin, Ireland
Height: 5' 7" (170 cm)
Weight: 126 lbs (57 kg)
Finished 9T

Round One     Match #7         1968-10-15      Tracey (IRL) decision (4-1), West (JAM)

Round Two     Match #4         1968-10-17            Roldán (MEX) decision (4-1), Tracey (IRL)

Eddie Treacy (Ireland) beating J. Mills (England) December 1961

<![if !vml]><![endif]>
Mr. J. Tracey of Dublin won the middle-weight boxing title of Ireland, knocking out M. Hurley in the semi-final and beating T. Powderley in the final. February 1922, Irish Amateur Boxing Association, Abbey Theatre, Dublin.
Feb 28, 1922 (FJ) Irish Amateur Championships [Boxing]
middle weights...J. Tracey beat Powderly on points.
Jan 31, 1927 (IT) Boxing
Light-weights...J. Treacy (St. Kevin's RC Dublin)...
Nov 25, 1929 (IT) Bouts in Dublin
...Round Room Rotunda...professional tournament...welter-weight...Jim Tracey...a wild hard-hitting affair in which Tracey had all the better of what little good boxing there was...
Nov 30, 1929 (IT) The National Army Championships
...Pte. Tracey [5th] carried off the welter weight title...towel thrown in...
Stephen Tracey

Ryston Sports and Social Club which is situated on the Athgarvan Rd, Newbridge, Co.Kildare.

National Champion 2005, 2006 (29kg), 2007, 2008, 2009 (42kg), 2010

48Kg light flyweight Youth

Irish squad Brandenburg Cup (Frankfurt/Oder) Feb 16/22nd 2010 - 48Kg: Stephen Tracey (Ryston) bronze medal from the multi-nations championship held in Germany. He was beaten on a count-back by Nikolai Chaskin of Estonia.

He is hoping to be selected for an Irish team that will compete in the World Youth Championships in Azerbaijan In April 2010.
<![if !supportLineBreakNewLine]>
<![endif]>

<![if !vml]><![endif]>

Stephen Tracey 2010
<![if !vml]><![endif]>

St. Laurences 2004

<![if !vml]><![endif]>

St. Laurences 2007

Leinster Junior Camogie Club Championship Final
Sunday 26th September 2004
at St. Laurences GAA Club, Old Grange
St. Laurences (Kildare) 3-14

St. Brigid's (Laois) 2-7

St. Laurence's-
Dolores Browne; Lily Bowden, Roisin Walsh, Liz O'Donoghue-Byrne; Roxanne Treacy, Melanie Treacy, Reiltin Treacy; Ciara Tallon, Carol Nolan; Michelle Aspell (0-2), Ruth Treacy (Capt), Pamela Donovan (0-2); Aisling Treacy (0-7, 0-5 frees), Elaine Miley (0-3), Niamh Breen (3-0).

St. Brigid's -
Carmel Fitzpatrick (Capt); Orlaith Whelan, Karen Cuddy, Paula Fitzpatrick; Emer Moylan, Emma Cuddy, Marion O'Grady; Fiona O'Grady (1-0), Sarah Cuddy; Denise Delaney, Ann Marie Purcell (0-2, all frees), Emer Delaney (0-2, 0-1 frees); Noreen Kirwan (0-3), Patricia Bergin, Lorainne Treacy (1-0). Subs: Sharon Moylan for Lorraine Treacy (35 mins), Bernie Bowe for Denise Delaney (53 min).

St Laurence's Kildare Senior Camogie champions 2007

St Laurence's 2-5;

Celbridge 1-5.

Laurences: Lizzie Finnegan Roxanne Treacy Paula Keatley Lydia Byrne Niamh Breen Melanie Treacy Lorraine Bowes Clionadh Kelly Carol Nolan Ruth Treacy Louise Keatley Reiltin Treacy Amanda Fullam Maria Mc Naughton Aisling Treacy Samantha Keatley Geraldine Kelly Liz O Donoghue Byrne Laura Whelan Maggie O Neill Adrianne Mc. Govern Ciara Tallon Carol Cullen Emer Tyrell.

St Laurence's Kildare Senior Camogie champions 2008

St Laurence's: 1-8

Celbridge: 1-5

For Ruth Treacy the occasion was also special as she kept up her incredible record of having played in every county final that St Laurence's have been involved since they won their first in 1992.

St Laurence's: Liz O'Donoghue-Byrne; Paula Keatley, Roxanne Treacy, Lydia Byrne; Niamh Breen, Melanie Treacy 0-1 (1f), Reiltin Treacy; Ciara Tallon, Carol Noaln 1-0; Amanda Fullam, Ruth Treacy, Lizzie Finnegan; Maria McNaughton, Louise Keatley 0-6, Lorraine Bowes 0-1. Subs: Maria Mc Cabe for Mc Naughton.

St Laurence's Kildare Senior Camogie champions 2009

St Laurence's: 3-8

Celbridge: 2-8

St. Laurence's: Liz O'Donoghue Byrne; Paula Keatley, Roxanne Treacy, Melissa O'Neill 2-0; Lorraine Bowes, Melaine Treacy, captain, Lizzy Finnegan; Ciara Tallon, Amanda Fullham; Niamh Breen, Carol Nolan 0-2 (1 frees), Marie McNaughton; Ruth Treacy 0-1, Louise Keatley 1-5, Aisling Treacy. Subs: Edel Kearney for Angela Lyons (54 minute).

Kildare Camogie Team of the Century

...Melanie Treacy (Ballyboden St. Endas, Dublin & Bishopstown, Cork)...

<![if !vml]><![endif]>

Captain Ruth Treacy 2004

<![if !vml]><![endif]>

Melanie Treacy raises the Camogie Cup 2007
<![if !vml]><![endif]>

Galway Camogie All-Ireland Minor Champions 1986 who beat Wexford 2-08 to 1-04

Galway Camogie All-Ireland Minor Champions 1987 who beat Cork 1-11 to 3-03

Back Row: Bridget Fahy, Triona Dolphin, Eilish Kilkenny, Mary Treacy (Portumna), Caroline Linnane, Suzanne Burke, Fionnuala Keane, Catriona Finnegan, Olive Costello.
Front Row: Michelle Carney, Suzanne Murray, Siobhan Keane, Imelda Maher, Martina Dooley, Collette Callaghy, Aileen Brett.

Team on the day: Collette Callaghy, Caroline Linanne, Martina Dooley, Triona Dolphin, Siobhan Keane, Imelda Maher, Suzanne Burke, Fionnuala Keane, Catriona Finnegan, Mary Treacy -capt. Aileen Brett, and Bridget Fahy,

Galway Camogie All-Ireland Minor Champions 1996 who beat Tipperary 3-16 to 4-11

Back Row: Jackie Brien (selector), Collette Kennedy-Walsh (Manager).Aoife Connolly, Mary Flannery, Susan Regan, Mairead Mahony, Colette Deeley, Therese Maher, Valerie Treacy, Michelle Glynn, Shauna Ward, Veronica Sweeney, Marie Corcoran, Ailbhe Kelly, Lourda Kavanagh.
Front Row: Sandra Tannian, Cathy O'Rourke, Lorainne Murphy, Siobhan Hardiman, Ashling Brennan, Aoife Lane, Paula Carrig, Collette Nevin (capt.), Siobhan Cummins, Mairead Meehan, Elaine Kearns, Sarah Cullinane, Dermot Connolly (selector).

<![if !vml]><![endif]>
Kilkenny GAA
Aoife Treacy 2002 Finalist All Ireland Junior Camogie
Patricia Treacy 1988 Finalist, 1989 Finalist All Ireland Minor Camogie
Clare Tracey, of Derry, member of the team who won the All-Ireland Minor 'B' Camogie Championship Final 2012
Rebecca Treacy, Laois Minor Camogie Team 2012
<![if !vml]><![endif]>

Marcus Treacy of Killarney CC, Co. Kerry.

Munster Road Race Junior Champion 2004

Winner Dunboyne 3 Day 2005
Maria Treacy of Trinity College Dublin (TCD)
Intervarsities 2008: Women's captain Maria Treacy TCD lead the team to victory in Cork.
2008: Women's Foil National Champion Maria Treacy's 2nd place finish in the Women's Foil. She had met fellow Trinity fencer Kate Harvey in the semi finals; a nail biting match resulted in the closest possible result, a 15-14 finish. Maria went on to be defeated by Sonja Waloszek in the final while Kate went on to record another third place finish on the second day of competition, this time in the epee.
2007/2008: International call up -  Maria Treacy
In April 2010, Maria Treacy was one of 15 Trinity Sportsmen and Women Honoured with the University Colours
Matthew Tracey of University College Cork (UCC)
Five Nations team, Mens Epee, for the 5th November 2011 in Cardiff
Daniel Treacy now plays Senior Gaelic Football with Moynalvey in county Meath and they won the county intermediate football champs in 2011.  [see Athletics]
| | |
| --- | --- |
| <![if !vml]><![endif]> | Darragh Treacy, St. Kieran's (football and junior hurling), U21 and Senior Football Squad Limerick 2012 and 2013. |
David Treacey of Dublin is a Gaelic football and hurling player for Cula club Dublin. David won the Dublin Minor Football Championship and the Leinster Minor Club Football Championship with Cuala in 2006. [see hurling].
Jul 23, 1956 (II) & May 2, 1960 (II)
Kildare Football Team...Edward (Ned)Tracey...
Lavey, Co. Cavan

In 1975, Lavey had one of its most successful years, winning the Junior double - League and Championship.

Front: Owen McConnon, Francis Tracey, Mattie Kearns, paul Smith, Jimmy Galligan, Tony Smith (Capt.), Charlie Smith, Paddy Reilly, Johnny Costello, Ned Nelson, Matt Brady

Back: Cyril O'Reilly, Vincent Maguire, Seamus Tracey, Tommy Tracey, Thomas Maguire, Des King, John Joe Maguire, Pat McGahern, Phil Smith, Andy Smith, Sean Smith, Sean McBride

<![if !vml]><![endif]>
P.T. Treacy of Fermanagh. 1959 All Ireland Junior Football Champions. 1963, 1964, 1965 & 1966 winner of the Railway Cup Football Championships.

J.J. Treacy  of Fermanagh. 1959 All Ireland Junior Football Champions

 

Back Row L to R, Joe Pat Prunty, Owen Callaghan, James O' Keefe, Eamon Courtney, Mickey Brewster, Hugh Murphy, Joe Goodwin, PT Treacy, Liam Mc Mahon, Jim Cassidy, Jim Collins

Front, Phil Breen, Jim Bartley, Des O' Rourke, Owen Clerkin, Fr. Ignatious Mc Quillan, Frank Mc Gurn, John Maguire, Kevin Screenan, John O' Neill, JJ Treacy, Danno Devanney

<![if !vml]><![endif]>

Devenish of Fermanagh, senior football double winners in 1965, 1966, 1967.

J. Carty, G. McCauley, P. O'Loughlin, G. Feely, G. Flanagan, G. Treacy, M. Burns, T. Gallagher, M. Treacy, S. Doherty, P. McGurn, P. T. Treacy, J. J. Treacy, P. Ferguson, S. Rasdale, G.Gallagher, G. Regan.

<![if !vml]><![endif]>
John Treacy of Tipperary McGrath Football Winning Team 1989
Jun 11, 1951 (II) Westmeath...Senior Football Championship...P. Treacy...
Sean Treacy of Carlow
1967 - Carlow senior football team
http://www.flickr.com/photos/cluainmhor/3897918758/
Sharon Treacy of Killoe, Longford

In 2003 & 2004. She was included in the Leinster & Munster Colleges Combined Team and Irish Universities All Star Team.

In 2005, she was named as a Independent/Lucozade Sport Player of the Month.

In 2006, she was named in the First Ever Ladies International Rules Panel.

In June 2010, she was a member of the Longford that beat Westmeath in the Leinster Ladies Intermediate Football Final.

In 2012, she was named in the Bord Gáis Energy Division 4 Team of the League.

In May 2012, she was part of the Longford team that won another National Football League title.

In September 2012, she was captain of the Longford team that won the Leinster Intermediate Football Championship.

In November 2012, she was one of three nominees for the 2012 LGFA Players' Intermediate Player of the Year.

<![if !vml]><![endif]>

Longford star Sharon Treacy on the attack
| | |
| --- | --- |
| <![if !vml]><![endif]> | Sinead Treacy (St. Sylvester's, Malahide ) who captained the Dublin Ladies Junior Team to All Ireland glory against Cork 2010. She was also an OZO Dubs Star for 2010. |
Billy Treacy of Tipperary, Munster Minor Football Championship 1935
Willie Treacy of Tipperary, Munster Junior Football Championship 1937
Eddie Treacy, Club Professional, Ballina Golf Club, Co. Mayo.
Joe Treacy, Cecil Ewing Shield Captain, Bearna, Corboley, Co. Galway.
Kieran Tracey, Barton Shield Captain, Carrick-on-Suir, Co. Waterford.
Liam Treacy, Senior Cup & Barton Shield Captain, Fota Island, Carraigtwohill, Co. Cork.
Tony Tracey, Junior Cup Champion, Carrick-on-Suir, Co. Waterford.
Edmond John (EJ) Treacy (b.1888) of Oola, Limerick. 1910 All Ireland Champion.
Great Limerick Sportsmen No. 125, Limerick Leader, 2nd April 1955.
Daniel, Sara and Fodhla Treacy are siblings. [see Athletics]
Daniel Treacy, at school he was senior hockey captain at The King's Hospital School and played hockey for Leinster. He also plays senior hockey firsts with Corinthians in Dublin.
Fodhla Treacy, at school in The King's Hospital she was captain of the first XI and played for Leinster. She plays 1st hockey for Spencer Hockey Club in London who have just been promoted to 1st division southern counties league, one step below national league.
<![if !vml]><![endif]>

Irish Hockey Hall of Fame: Reg Treacy

International Career: 1960 - 1974

International Caps: 53

Position: Forward

Reg Treacy (Cork Church of Ireland ) made history in Irish hockey when he became the first player to amass 50 caps for Ireland. A strong, attack-minded player, Treacy had an eye for goal and developed the reputation as a dangerous forward, who preferred to play on the left side of the field. A player of exquisite touch and skill, the Munster man's weaving runs were to the delight of spectators and the torment of defenders. Treacy was one of the few players who played for Ireland in both of the first two European Nations Cups in Brussels (1970) and Madrid (1974). Hall of Fame induction: 2006

http://www.hockey.ie/halloffame/reg_treacy.pdf

George Treacy (international) and his younger brother Fred Treacy of Cork Church of Ireland, Irish Senior and junior cupholders, winners of the inaugural British Hockey Cup, Douglas Isle of Man 1968.

Ref: Hockey: Treacy inspires cup win. Guardian 3/6/1968, p13
<![if !vml]><![endif]>Barney J. Treacy (1842-1897)

Barney J. Treacy (1842-1897)

Prominent in the civic, social and business life of Lexington, "Barney" J. Treacy, as he was familiarly and...He was born June 24, 1842, in French Lawn, parish of Ballintubber, County Roscommon, Ireland and was one of seven children ... He went to America when quite young,...His native wit always made him a jolly companion, and he was a thorough master of all the details of horse dealing. He had been engaged in the breeding and live stock business for many years, and amassed a large fortune. At one time, he was a member of the firm of Treacy & Wilson, live stock auctioneers in Kentucky. He was the owner of one of the largest breeding farms of trotting horses in the USA, the 700 acre Ashland Park Stock Farm, established in 1877. The racing stables of Barney Treacy, both trotters and thoroughbreds, were conspicuous for many years on the turf.

The Blue-grass blade newspaper of Lexington, described him in January 1891 as a supporter of the Prohibition party, "Mr Treacy used to be a saloonkeeper on Dewees street in this city about as hard a part of the town as there is in it" and as "a Catholic Irishman who has made a large fortune in an honest and legitimate way Time papers report that he is going to build a $50000 house. He came to this city a poor boy worked among horses until he knew the business and is now one of the largest dealers in horses."

In 1896, statements of his assets and liabilities amounted to $75,000 while his property at Ashland Park Farm and two livery stables in Lexington, including 177 horses, were expected to bring $50,000 under the hammer.

Colonel or Capt. Bernard Treacy died Boston 12th September 1897, after a fall when he was entering a friend's house, Frank C. Lappin of South End. At that time he was very prominent in Lexington affairs, being a member of the Board of Aldermen and Chairman of the Police Committee. He was buried in Lexington, 18 September 1897.

Ref:

History of Kentucky, Volume 3

Obituary, New York Times, 14 September 1897.
Daniel Tracey of Meath 2nd place Tetrathlon Championship Senior Boys Results 2006, Irish Pony Club (1st Best Run & Gold Award).
Sara Treacy of Meath 1st place Tetrathlon Championship Senior Girls Results 2006, Irish Pony Club.
Daniel, Sara and Fodhla Treacy are siblings and all 3 represented the Irish Pony Club several times in competitions in both UK, USA and Canada. Daniel was captain of the Irish team that competed in the USA and Canada in 2006. [see Athletics]
Sara Jane Tracy, of Kill Co. Kildare.
2000 Kill International Show Jumping Pony League: Won the 138 Open with My Mister B & she was also placed in the 148BC with her young pony My Midnight Lady.
2005 Unex Towerlands arena in Essex, England: she finished a creditable 10th place in the 1.30m class for riders under 23 years of age. In the 1.30m Speed class for U23s Sara-Jane and Little Lancer finished in seventh place behind Britain's Hannah Paul and Nouska. Then in the U23 1.40m Grand Prix she had four faults in the jump-off round to finish ninth out of 36 starters.
Sean Treacy, Racehorse Trainer, 3/5 Rocky Lane, Castlenavan, Seaforde, Downpatrick, Co Down BT30 8PW, UK
<![if !vml]><![endif]>

Tommy Treacy winner of the Pierse Hurdle at Leopardstown in 2005

Tommy Treacy's first winner was in an apprentice maiden on the flat at Clonmel on June 25th 1992 and four months later he rode his first winner over hurdles when the Paddy Mullins trained Sakanda scored in a maiden hurdle at Punchestown. It did not take long for Tommy to become established and just over a year later trainer Tom Foley put him up on Danoli as they combined to land a novice hurdle at Punchestown. Danoli then started favourite for a big novice event at the Leopardstown Christmas Festival but in a slowly run race he had to settle for third place behind Winter Belle. Tommy was replaced by Charlie Swan on Danoli shortly after this which proved very unfortunate for him as the horse went on to achieve great success over the next season and a half. However, Tommy began to ride more and more winners at this time and in December 1994, he rode Boro Eight to win the December Festival Hurdle at Leopardstown for his boss, Paddy Mullins, the first of a number of big race successes they shared together. That Christmas Meeting at Leopardstown also provided Tommy with big race wins on the Stephen Lambert trained Belmont King in what was then known as the Findus Handicap Chase while he also partnered Notcomplainingbut to take the Denny Juvenile Hurdle. The following year he rode Beakstown to take the Morgiana Hurdle at Punchestown for Paddy Mullins while stable companion Who's To Say landed the Dan Moore Chase at the Fairyhouse Easter Festival.

With regular jockey Charlie Swan likely to be claimed to ride for the powerful Aidan O'Brien stable, trainer Tom Foley turned to Tommy to partner stable star Danoli when the horse returned to action from a leg injury in the 1996 AIG Europe Champion Hurdle and despite being anything but 100% fit, Danoli ran a blinder to finish a close third to Collier Bay and Hotel Minella. After this excellent return Danoli and Tommy comfortably landed the Red Mills Trial Hurdle at Gowran Park the following month before finishing fourth to Collier Bay in the Smurfit Champion Hurdle at Cheltenham on ground that was probably too quick for him. When Danoli returned to action later on that season, Philip Fenton rode him to win his first steeplechase at Clonmel in November before Tommy was re-united with him when taking a winners event at Naas a couple of weeks later.

Aimed at the Drinmore Chase at Fairyhouse in early December, unfortunately Danoli fell at the third fence on that occasion but all that was forgotten about when he won the Denny Gold Medal Novice Chase at Leopardstown later that month. Now a leading fancy for the Arkle Trophy at Cheltenham, Danoli was fully expected to win the Arkle Perpetual Cup at Leopardstown in late January but unfortunately he fell early in the race leaving English raider Mulligan to score under Adrian Maguire. Just two weeks later, trainer Tom Foley took a really brave step in running Danoli in the Hennessy Cognac Gold Cup at Leopardstown with Tommy on board despite the fact that he was only a novice and had fallen in two of his three previous outings over fences. However, under a brilliant and courageous ride, Danoli took up the running early on the second circuit and kept going long enough to defeat two previous Gold Cup winners, Jodami and Imperial Call, in what remains one of the most exciting races ever held at Leopardstown.

Unfortunately, the going at Cheltenham on Gold Cup Day was much too fast for him and Danoli came to grief again when well beaten behind Mr Mulligan. The Hennessy Cognac Gold Cup victory was the last time that Tommy Treacy rode Danoli to victory but this unassuming young man always lists the horse as one of his favourites and he certainly helped to propel him into the limelight.

Tommy rode three consecutive winners of the Jameson Gold Cup Novice Hurdle at Fairyhouse on Easter Monday as Castlekellyleader (1996), Gazalani (1997) and Unarmed (1998) all obliged while Castlekellyleader also won the Stanley Cooker Champion Novice Hurdle at the Punchestown Festival that same season a race in which he partnered Arthur Moore's Native Upmanship to victory in 1999. Other big races successes in Tommy's career were the 1998 Smithwicks Beer Handicap Hurdle at Listowel on Cairncross, the 1998 Troytown Chase on Arthur Moore's Ryhane, the 1998 Irish Field Novice Chase on English raider Gutteridge while he also rode the winner of the Powers Gold Cup on two occasions with Daniel O'Connell's Love The Lord scoring in 1996 and Tom Taaffe's Delphi Lodge obliging two years later. Delphi Lodge also won the Fortria Chase at Navan later that year while Jim Dreaper's Saxophone took the William Neville Novice Chase at Leopardstown in 1999. Al O'Connell's Glens Music triumphed in the 2003 Nas Na Riogh Chase at Naas while he also won a Lismullen Hurdle on Sean Treacy's Rose Of Inchiquin.

Tommy Treacy enjoyed one of the biggest successes of his career when riding the Jessica Harrington trained Studmaster to victory in the Pierse Hurdle at Leopardstown in 2005 although it should be remembered that this quiet young man has been knocking in the winners on a regular basis for well over a decade or so.

With 16 years experience at 33 years of age, in what is a tremendously difficult occupation, behind him, Tommy Treacy is now regarded as one of the elder statesmen in the weighing room.
Sep 1, 1924 (IT) Leopardstown [racing][Kildare?]
...Michael Dawson, the Rathbride trainer, supplied a couple of winners...Coypou...both were ridden by the Rathbride apprentice, W. Tracey, who is a boy of much promise in the saddle...
John Treacy, hurling player of Cuala club and Dublin. He played at full back for Cuala and at right full-back for Dublin. He later became Cuala Club Chairman in 2008-2011.

In 1991, When Dublin Hurlers took to the field against Galway in the NHL, it was only fitting that the Match Programme paid homage to some of Cuala's stars, including Cuala Captain John Treacy, who had achieved their second Senior County Championship in three years.

1991 "John Treacy, Age 32, Married.

Honours to date: Senior hurling championship and league medals 1989. Holder of Railway Cup hurling medal. John is captain of the team today. He has represented Dublin at minor, u-21 and senior levels.

Occupation: Electrical Engineer."

http://www.cualagaa.ie/wordpress/wp-content/uploads/hist_1991_shc_cuala_v_craobh_chiarain_match_programme.pdf

http://www.cualagaa.ie/wordpress/wp-content/uploads/hist_1991_match_prog_dub_v_gal.pdf

1962 Cuala Boys Inaugural Meeting

The first Committee meeting attended by…P. Tracey…

<![if !vml]><![endif]>

David Treacy of Dublin is a Gaelic football and hurling player for Cuala club and Dublin.

In 2006, David won the Dublin Minor Football Championship and the Leinster Minor Club Football Championship with Cuala.

In 2007, he won a Leinster Minor Hurling Championship medal for Dublin. David scored 0-02 frees in the final against Kilkenny in Dublins 2-14 to 1-10 victory.

"Treacy fires Dub Colleges past Castlecomer
David Treacy, centre-forward on this year's Dublin minor team which conquered Leinster, continued his recent remarkable scoring form by bagging 0-12 (6f, 1 '65') as Dublin Colleges beat Kilkenny side, Castlecomer CS by 0-21 to 0-7 in yesterday's Leinster Colleges SHC 'A' in O'Toole Park on Wednesday. Nov 22, 2007"

In 2008, David Treacey, is one of the biggest prospects in Leinster, for the Dublin Colleges hurling team. He plays as a centre-forward on the Dublin's minor team and is a reputed scoring machine.

Treacy's hat-trick not enough to save Dublin

Tipperary 2-19 Dublin 4-11
A David Treacy hat-trick wasn't enough to save Dublin from an agonising two points defeat by Tipperary in this riveting Allianz NHL Division One tie at Semple Stadium, Thurles yesterday. Thrown in at the deep end as a last minute substitute, Treacy's heroics seemed destined to secure Dublin's first league victory over the premier county in 20 years of competition.

Michael Ellard , Irish Examiner Monday, March 30, 2009

In 2009, he was a Gaelic Players Association (GPA) nominee for the Hurling team of the year and Dublin Young Player of the Year award from Dublin Hurling Supporters Club

In July 2010, despite injuries, he was part of the winning team in the Leinster U-21 final against Wexford, scoring two points from frees.

In February 2011, injured star David Treacy insists he has "a lot of ground to make up" if he is to challenge for a place in the Dublin attack. He is currently recovering from surgery in the wake of rupturing the anterior cruciate ligament. In June 2011, in the Leinster Senior Hurling Championship semi-final against Galway, Treacy had just recovered from a cruciate knee injury and was making his return to the Dublin team for the first time in 18 months, but he only lasted 6 minutes before having to be taken off with a hamstring injury. He was ruled out for at least 4-5weeks and missed the Leinster Senior Hurling Championship final which Dublin lost to Kilkenny. On the 24th of July, he returned as a substitution, when Dublin defeated Limerick, to earn them a place in the all Ireland semi-final against Tipperary. In August, he suffered a new hamstring injury in training and has been ruled out of playing for the rest of the season.

In July 2011 he was named 'NADA Athlete of the Month'. http://www.nada.ie/blog/david_treacy_video_interview/

6th January 2012: Hurling forward, David Treacy, says he is optimistic that the lengthy rebuilding job he has undertaken on his troublesome hamstrings should finally lift the injury fog which has blighted his inter-county career. The Cuala sharpshooter has been undergoing an intensive rehabilitation job after suffering two serious hamstring tears in 2011 to add to a string of similar previous blows which has hampered his career since making his debut for the Dublin seniors back in 2009. Management are hopeful that Treacy will be in a position to take his place in the Dublin forward line when they begin their Allianz League campaign in six weeks time but are understandably cautious.

In March 2012, he came on as a half time sub against Tipperary and scored a goal and two points. On the 1st of April he played a full game against Waterford scoring four points.

<![if !vml]><![endif]>

Name: David Treacy
D.O.B: 21/11/1989
Weight: 84Kg
Height: 6ft
Occupation: Student
Favourite Player: Cian "jockey" Waldron
Favourite Food: Sweet Potatoes and Chicken
Pastimes: FIFA13, lounging, tea-drinking, golf
Achievements:

2006 Minor Dublin Football 'A' Championship,
2006 Leinster 'A' Minor football championship, 2006 All-Ireland Colleges,
2007 Leinster MHC, 2008 Leinster Colleges,
2009 Dublin Young player of the Year,
2009 U21 'A' Dublin Football championship, U21 'A' Dublin Hurling Championship,
2010 U21 Leinster Hurling Championship,

2011 National Hurling League

Sean Treacy, brother of David, of for Cuala club and Dublin.

February 2012, played for Clonkeen College in the Leinster Colleges Junior Football Final. May 2012 played for the Dublin Minors in the Leinster Hurling Championship against Wexford. In August 2012, he scored a point, in Dublin's win over Clare in the All Ireland Minor Hurling semi-final. In September 2012, he came on as a substitute in the final replay against Tipperary.

<![if !vml]><![endif]>
Kilmoyley (Kerry) Roll of Honour
Minor County Hurling Championships
Winning Captains
1953 Denis Treacy
1991 Kieran Treacy
James Treacy, County Tyrone (2008, 2009)  Carrickmore - Tyrone Senior Hurling Championship final (2006)
Kilkenny GAA Bible 2011

http://www.kilkennygaa.ie/Downloads/2011%20Bible%20Web.pdf

Thomastown GAA Kilkenny

From the late 1950's until 1972 there were two hurling clubs in Thomastown – Thomastown and Thomastown Rangers. The Rangers club drew mainly from the southern and western sides of the parish though the town and other parts of the parish were always represented. The Forristal, Neill, Bookle, O'Keeffe, Treacy, Donnelly and McEntee families are those who most readily come to mind when one thinks back on the players and officials of the Rangers Club.

Paul Treacy 1987 (Thomastown VS) All Ireland Vocational Individual Schools Inter County Senior Hurling. 1988 All Ireland Minor Championship. 1990 U21 All Ireland. 1991 finalist, 1993 finalist, 1994 finalist, 1995 All Ireland Junior Hurling

Brendan Treacy Thomastown – 1988 Finalist County Senior Hurling Championship

Kevin Treacy Thomastown – 1988 Finalist County Senior Hurling Championship

Treacy Brothers of Bennettsbridge

The Treacy were a typical large Irish family. Five brothers, Martin, Jim, Paddy, Sean and Willie won senior hurling championships with Bennettsbridge on the same day when Bennettsbridge beat Glenmore by 4-9 to 1-4 in 1964. Martin and Jim were both members of the Kilkenny team for a short period before the elder was forced to retire. Martin is the elder by more than a half dozen years.

Martin Treacy of Bennettsbridge, Kilkenny. His honours include Kilkenny Oireachtas 1959. County Senior Hurling Championship 1959, 1960, 1962, 1964, 1965, 1966, 1967, 1968 Finalist. Leinster Senior Hurling 1959, 1963. National League 1964/5 Finalist, All Ireland Senior Hurling Team 1959 finals. He was a left-corner back on the Kilkenny team that beat Waterford in the All Ireland Senior Hurling Champion 1963.

Sean Treacy of Bennettsbridge and St Patrick's (Ballyragget), Kilkenny. His honours include County Senior Hurling Championship 1960, 1964, 1965. All Ireland Minor Championship 1962

Paddy Treacy of Bennettsbridge and Rower-Inistioge GAA club, Kilkenny. His honours include County Senior Hurling Championship 1964, 1965, 1966, 1967, 1968 Finalist, 1971, 1972 Finalist, 1974 Finalist. All Ireland Minor Championship 1973. All Ireland Vocational Schools Inter County Senior Hurling 1972.

Jim Treacy of Bennettsbridge, Kilkenny. The great left-corner back of the 1960's and early '70's. His honours include Kilkenny Oireachtas 1964 Finalist, 1965 Finalist, 1966 captain, 1967, 1869. County Senior Hurling Championship 1964, 1965, 1966, 1967, 1968 Finalist, 1971, 1972 Finalist, 1974 Finalist. Leinster Senior Hurling 1964, 1965 Finalist, 1966, 1967, 1968 Finalist, 1969, 1970 Finalist, 1971, 1972, 1973, 1974. National League 1964/5 Finalist, 1965/6, 1966/7 Finalist, 1867/8 Finalist. All Ireland Senior Hurling Team finals 1964, 1966, 1971, 1978. All Ireland Senior Hurling Champion 1963, 1967 (captain), 1969, 1972, 1974, 1975. All Star 1967, 1971 and 1972. Railway Cup (Leinster) 1967, 1971, 1972 captain, 1973.

<![if !vml]><![endif]>

1967 All-Ireland Senior Hurling Champions - Kilkenny
Front Row (l to r) - Martin Coogan, Martin Brennan, Seamus Cleere, Jim Treacy (capt.), Jim Bennett, Paddy Moran, Tom Walsh
Back Row (l to r) - Ted Carroll, Pat Henderson, Claus Dunne, Eddie Keher, John Teehan, Pat Dillon, Jim Lynch, Ollie Walsh

<![if !vml]><![endif]>
Carrickshock GAA Kilkenny
In the 1913-'14 era a senior hurling medal tournament was run to raise funding for the building of a monument in Carrickshock to commemorate three local men killed at the 'Battle of Carrickshock' which took place on December 14, 1831. The three who lost their lives in that engagement, which was part of the Tithe Wars with England, were Treacy, Power and Phelan. That monument, outside the village of Hugginstown, was eventually erected at a cost of £21 in 1926 – a not insubstantial sum in those times.
D. Treacy Carrickshock – 1929 Finalist, 1931 Winner, 1932 Finalist County Senior Hurling Championship
Denis Treacy 1975 (Roadstone Ballyhale) All Ireland inter firms Junior Hurling
Pauline Treacy 1978 (Ballyhale VS) All Ireland Vocational Schools Senior Camogie
Sean Treacy 1975 (Roadstone Ballyhale) All Ireland inter firms Junior Hurling
W. Treacy Carrickshock - 1948 Finalist County Senior Hurling Championship
Billy Treacy Carrickshock - 1951 Winner County Senior Hurling Championship
Other Kilkenny GAA
Brendan Treacy 1996 finalist All Ireland Junior Hurling
Brian Treacy Young Irelands  – 1997 Finalist County Senior Hurling Championship
Dinny Treacy, 1930 All Ireland Junior Hurling, 1931 All Ireland Senior Hurling Team
John Treacy Tullogher – 1963 Finalist, County Senior Hurling Championship
John Treacy Dicksboro – 1993, 1994 Finalist County Senior Hurling Championship
Noel Treacy Tullaroan – 1992 Finalist County Senior Hurling Championship
Pádraig Treacy St. Kierans 2003 Finalist, 2004 Finalist All Ireland Senior Colleges Hurling
Paul Treacy 1973 finalist Intermediate Hurling All Ireland
M Treacy of Cork
1992 Munster Junior Hurling medal
Martin Treacy of Borrisileigh, Tipperary All-Ireland Minor Hurling Championship Finalist 2002
Martin Treacy of Thurles, Tipperary All-Ireland Vocational Schools Hurling Finalist 2002
Ned Treacy of Fedamore, Limerick, 1910 and 1911 Munster Senior Hurling Champion
Ned Treacy of Fedamore, Great Limerick Sportsmen No. 110, Limerick Leader, 18th December 1954.
Owen Treacy (Galway) Boys U16 Champion, "An Poc Fada", 2010.
Galway U-16 goalkeeper 2010. Well done to Owen Treacy of Portumna, who was on the Galway under 16 team which participated in the Tipperary Supporters Tournament last Week-end. Owen lined out in goals for the team who beat Waterford Cork and Kilkenny. Unfortunately they suffered defeat at the hands of a very strong Tipperary team in the final.
<![if !vml]><![endif]>

Sean Treacy of Portumna, Galway, All Star 1989 and 1991.

Portumna - County Senior Hurling Champions 2003

Back Row L to R: Sean Treacy, P. Smith, C. Muldoon, M. Gill, C. Ryan, N. Hayes, S. Connors, Pierce Treacy, I. Muldoon, Derek Hayes, Eoin Lynch, S. O Rourke, Damien Hayes, J. Kelly, A. O Donnell, Vincent Treacy, M. Dolphin, Eamon Lynch, Stephen Treacy.
Front Row L to R: G. Burke, D. Rooney, S. Canning, T. Monaghan, J. Keane, K. Hayes, I. Canning, O. Canning (capt), E. McEntee, D. Canning, F. Canning, L. Smith, A. Smith, G. McClearn
<![if !vml]><![endif]>

Tommy Treacy (1904-1985) of Tipperary and Dublin

Tipperary championship career: 1926-1942

Clubs: Killea and Young Irelands (Dublin)

Honours

2 All-Ireland Senior Hurling Medals – 1930, 1937

3 Munster Senior Hurling Medals – 1930, 1937, 1941

1 Leinster Senior Hurling Medal – 1934

1 National Hurling League Medal – 1928

4 Railway Cup Medals – 1930, 1931, 1933 (with Leinster), 1934 (played with Munster 1932)

1 All-Ireland Junior Hurling Medal – 1926 (captain)

Positions played: Midfield and Centre Forward
Killea Honours:

Co. Junior Hurling Championship: 1926

Mid Senor Hurling Championship: 1927

Mid Intermediate Hurling Championship: 1931

<![if !vml]><![endif]>

1975 The Tipperary Association Dinner in Dublin

             'The work done at mid-field by Treacy was grand
            And the cheers for that hero that came down from the stand
            Will live in our memory until we are dead
            And the crimson stained bandage he wore round his head'

In a time of tough, uncompromising hurling Tommy Treacy epitomised the spirit of the era. Brave, full-blooded, powerful, fearless, and wholehearted are just some of the superlatives used to describe the Colossus from Killea. His dashing style around midfield and at centre forward was a feature of Tipperary's All-Ireland wins of the 1930s. That he stood out amongst his generation justifies his place in the company of Tipperary Hurling Immortals.

Tommy was born in Killea and first came to prominence in 1926 when he won an All-Ireland junior medal with Tipperary. He graduated to senior ranks in the league campaign of 1927/28, where he helped Tipperary to their first ever title. In 1930, he was part of the Tipperary senior team that completed the Triple Crown, along with wins at minor and junior level. In the final of that year Tommy partnered Jim Lanigan of Thurles at midfield. The Tipperary Star had this to say about his performance:

'Treacy, with a blood-stained bandage round his head personified the spirit of the game. Right and left, he crashed and smashed through everything; he must in fact have all the ghosts of departed Tipperary hurlers on his side'.

Later Tommy took part in the tour of North America in September 1931, after which Tipperary were crowned World Champions. Tommy later expressed many happy memories of that great tour.

Work brought Tommy to Dublin, where he became deeply involved in the Young Irelands club. In fact, he threw his lot in with Dublin in the 1934 championship and they dethroned All-Ireland champions Kilkenny in the replayed Leinster final. In the drawn game Dublin had been ahead when three rapid Kilkenny goals in the dying moments gave them a one-point lead. Tommy equalised from a free to bring the game to a replay, which Dublin won convincingly. In the final of that year Dublin faced a newly emerging Limerick team, which included the great Mick Mackey. The sides ended level in the first outing. Tommy was critical of a decision by the Dublin mentors in the replay in bringing on a 'one-armed man', namely Charlie McMahon, who came on as a sub despite an injured hand. He felt that this move cost Dublin the game.

Tommy must have craved a return to Tipperary hurling and he did so in 1936. He marked his comeback in emphatic style with a great display in a league victory over All-Ireland champions Limerick in November of that year, where he marked Paddy Clohessy, one of his toughest opponents. Once again the bards were composing verses of praise:

            Treacy's the hurler and Treacy's the man
            Was the slogan on Sunday when he guided the van
            He added another bright gem to his crown
            When Thomond's proud stalwarts so proudly went down.
            He's honoured indeed and not honoured in vain
            He'll lead us to victory again and again
            He marshalled his team like a veteran bold
            And showed us the style of Tipperary of old.

Tommy's ongoing commitment to Tipperary was remarkable in an era when travel was more demanding and when playing for Dublin brought reasonable prospects of honours. These difficulties are illustrated by an event in 1937; Tommy played a Dublin championship match with Young Ireland's in the morning and then set off with Jimmy Cooney to a Munster championship game against Cork. They arrived after the throw in and played no part in the game. Nevertheless, he did 'lead us to victory again' when he played in the Munster and All-Ireland finals later that year, scoring 1-2 in the final.

Tommy continued to hurl for Tipp but was a victim of the 'Cooney case' controversy of 1938 and the 'Foot and Mouth' All-Ireland of 1941. He retired from inter-county hurling in 1942 after Tipperary suffered a heavy defeat to Cork in the Munster Final, but later regretted that he did not continue until 1945 as he could have shared a unique third medal with friend John Maher.

His chief attribute on the field of play was his strength. Indeed one contemporary commentator recalled a goal scored by Tommy in a game at Cork Showgrounds. Such was the power in the shot that had the net not stopped the ball, he said, it would have hit Blackrock Castle over 2 miles away!

Tommy lived in Dublin for the remainder of his years, where he maintained his involvement with Young Irelands, serving a term as club chairman. He worked in the Johnston, Mooney & O'Brien Bakery and lived in Phibsborough, where he welcomed many young Gaels from Tipperary to the capital. Other achievements were his involvement as vice-president of the Tipperary Association in Dublin, and he was also a patron of Semple Stadium. In later years Tommy was in failing health, but his spirits were undoubtedly lifted by visits from the Tipperary minor teams after their All-Ireland victories in 1980 and 1982. The Mid Tipperary Board honoured him with the Hall of Fame award in Centenary Year. Upon his death in September 1985 his remains were brought back to Templemore for burial alongside his wife Ellen. He was survived by his brother, Dinny, his sister-in-law, and his nephew and niece.

Ar Dheis De Go Raibh A Anam.

The local GAA club of Killea Village has been named after him "Tommy Treacy GAA"

http://www.premierview.ie/tommy_tracey.html
<![if !vml]><![endif]>

John Tracey August 1974

Michael Tracey who represented Co. Carlow in the National Championships in the early 1950s. Michael's career began with horses and stretched into the trailed plough era. He didn't get as far as competing with a mounted plough but he did have the satisfaction of ploughing in the same competition as his son, Johnny, in a local match in 1955. John Tracey of Bagenalstown, Carlow has competed since 1955, Senior Tractor Champion 1973, 1977, 1983, 1985. 3 Furrow Tractor Champion 1975. Competed in eight World Championships and was runner-up in 1973, 1977, 1983, 1985 and Prague 2005.  His son, Eamonn Tracey, Senior Tractor Champion 2003 and ploughed for Ireland in 1998 and 1999 when he won the gold medal for grassland ploughing. His son, Seán Tracey, Youngest Ploughman trophy 2006 and U-21 champion at 13 years of age, National U-21 senior champion 2007.

John and Eamon were the Irish and Carlow representatives in the World Championships in Tullow, Carlow in September 2006. Carlow Chamionships 2006: Senior Class: 1st, John Tracey, Garryhill; 2nd, Eamonn Tracey, Garryhill. U-21: 2nd, Seán Tracey, Garryhill;

Carnew Championships 2006: The new Champion Class was won by Eamon Tracey, taking the Kinsella Estates Cup and narrowly beating his father John into second place. Kidd Memorial cup for best middle was won by Eamon Tracey. The u-21 Carnew champion was Seán Tracey, Eamon's son and John's grandson, who won the Doran/Donnelly Cup and the Youngest Ploughman trophy.

<![if !vml]><![endif]>

Eamonn Tracey 2006

<![if !vml]><![endif]>

Seán Tracey 2012
2007 Ploughing Championship, Tullamore Co. Offaly
| | | | | |
| --- | --- | --- | --- | --- |
|  John Tracey | Carlow | 3rd Senior | Ford | Kverneland |
|  Eamon Tracey | Carlow | 2nd Senior | Valmet | Kverneland |
|  Seán Tracey | Carlow | Winner Under-21 | Valmet | Kverneland |
2008 Ploughing Championship, Farmley, Cuffesgrange, Co. Kilkenny
| | | | | |
| --- | --- | --- | --- | --- |
|  John Tracey | Carlow | Winner Senior Conventional | | |
|  Eamon Tracey | Carlow | 4th Senior Conventional | | |
|  Seán Tracey | Carlow | Winner Under-21 Senior grade | | |
John Tracey was the Irish judge at the 2008 World Ploughing Championships in Austria.
2009 Ploughing Championship, Cardenton, Athy, Co Kildare.
| | | | | |
| --- | --- | --- | --- | --- |
|  John Tracey | Carlow | 2nd Senior Conventional | | |
|  Eamon Tracey | Carlow | 3rd Senior Conventional | | |
|  Seán Tracey | Carlow | 2nd Under-21 Senior grade | | |
In September 2009, John Tracey arrived home from the World Ploughing Championships in Slovenia with gold, silver and bronze medals. Unfortunately for John it was the silver medal he won for the overall champion, the sixth time he has been placed as runner-up since 1973. However he did take first place in the grassland ploughing section and also won a bronze medal in the stubble section. John was presented with the silver medal and a rose bowl and arrived home in time for the launch of the National Ploughing Championships, which take place in Co. Kildare later this month. Team Manager Eamonn Tracey.
2010 Ploughing Championship, Cardenton, Athy, Co Kildare.
| | | | | |
| --- | --- | --- | --- | --- |
|  John Tracey | Carlow | 3rd Senior Conventional | | |
|  Eamon Tracey | Carlow | 1st Senior Conventional | | |
|  Seán Tracey | Carlow | 2nd Under-21 Senior grade | | |
2010 National Ploughing Association. Director: John Tracey, Knocklonagad, Bagenalstown, Co. Carlow
2010 Five Nations Contest will take place in Upper Nisbet, Jedburgh, Scotland on 23rd and 24th October 2010. John Tracey, Carlow – Conventional
2011 Ploughing Championship, Fallaghmore, Athy, Co Kildare.
 John Tracey

Carlow/

Republic of Ireland

3rd Senior Conventional

2nd World Challenge Conventional

 Eamon Tracey

Carlow

1st Senior Conventional

 Seán Tracey

Carlow

1st Under-21 Senior grade
2011 National Ploughing Association. Director: John Tracey, Knocklonagad, Bagenalstown, Co. Carlow
2012 Ploughing Championship, Heathpark, New Ross, Co Wexford.
| | | | | |
| --- | --- | --- | --- | --- |
| | | | | |
|  John Tracey | Carlow | 4th Senior Conventional | | |
|  Eamon Tracey | Carlow | 1st Senior Conventional | | |
|  Seán Tracey | Carlow | 1st Under-21 Senior grade | | |
2012 National Ploughing Association. Director: John Tracey, Knocklonagad, Bagenalstown, Co. Carlow
Held around the same time, September 2012, Eamon Treacy won a silver medal after taking part in the 2012 World Ploughing Championships in Croatia. He was joined by his father John Treacy, who coached the Irish team.
 Racing cars and rallying:
| | |
| --- | --- |
| <![if !vml]><![endif]> | Allen Treacy, from Waterford, rallying racing driver, 1996 winner Class 10 in the West Coast Championship. |
George Tracey of Dublin, an amateur racer. In October 2006, he took a clear win in the Super Final Mondello Park Rallycross. He completed the British group going on a Caribbean adventure at the end of November 2006 to take part in the inaugural Barbados Rallycross International, bringing to three the examples of Ford Rallycross Supercars in the field. He has contested all his home country's major rallies, driving machines including a Peugeot 206 World Rally Car, and travels regularly to compete on the Isle of Man and in Europe.

In 2008, regular international traveller George Tracey entering a three-car outfit sponsored by 123.ie and motorsportmad.com for himself, son George Junior and John McCluskey. Tracey made it to two finals from nine outings last year and expects the experience will stand him in good stead as he, his son and McCluskey set out on what he says is "a serious go at the championship." Tracey's fleet of French-made supercars includes a Peugeot 307CC, a Citroen Xsara and a Citroen C4 though a final decision on the allocation of cars has yet to be made. The team, which will also have the use of a new three-car transporter and will carry the colours of video website MotorsportMad.com, will be run at events by Tony Bardy. Tracey Jnr had originally been expected to drive a Division One-A car this year, but with a Division One car available, the 17-year-old will now get a shot at the top class immediately. "I don't want Georgie to have any pressure on him or expectations to achieve a championship result so I'll let him race one of the cars when it's available," said Tracey Snr.

In November 2011, for the third Mondello Park Rallycross in a row, George Tracey completely dominated the day, with his Citroen Xsara winning both the Supercar A Final and the Super Final.

<![if !vml]><![endif]>

George Traceys striking red-and-white RS200
<![if !vml]><![endif]>

He was one of the first American car drivers to win International standing.

Born in County Waterford, Ireland, in 1873 he emigrated to the United States at the age of 18 or 19 and later became an American citizen. Soon after, he became a professional chauffeur and race driver.

In 1899 Tracy drove a one-cylinder motor bicycle and while cruising down Broadway he saw his first car. Answering and ad one day he presented himself as a mechanic and set about working on his first car for a wealthy patron. Additional clients who needed instruction in the operation and maintenance of these new machines began to come his way.

Soon he was racing. Tracy participated in the 1904 Daytona-Beach Tournament driving a Peerless to second place in a 5-mile race. Also in 1904 he entered the first Vanderbilt Cup race but never made it past the second lap. In 1905, he won second place in a 100-mille event in Havana, Cuba. He also drove in the 1905 Gordon Bennett Race held in France, but completed only two laps after stripping gears of his Locomobile. Tracy was chosen by the ACA to represent the United States in the Gordon Bennett Race over the Auvergne Circuit but his race ended with a stripped second gear.

Joe Tracy's greatest racing successes were driving Locomobiles at the Vanderbilt Cup Races held on Long Island. He was the only driver to particpate in the first five races associated with this historic series (1904 Vanderbilt Cup Race, the 1905 American Elimination Race, the 1905 Vanderbilt Cup Race, the 1906 American Elimination Race, and the 1906 Vanderbilt Cup Race). His best results were third place in the 1905 Vanderbilt Cup Race and first place in the 1906 American Elimination Race. In all five races, Al Poole drove along side Tracy as the mechanic.

His racing career ended soon after the 1906 race. He became a consulting engineer for the automotive industry. Joe Tracy died on March 20, 1959 at Long Island, NY at the age of 86.

Ref:

http://www.grandprixhistory.org/drivers_us.htm

http://www.vanderbiltcupraces.com/drivers/bio/tracy

YouTube:

A Tribute to Joe Tracy https://www.youtube.com/watch?v=oEdXG8CwAhI

The Last Race for Old 16 and Joe Tracy? (1946) http://www.youtube.com/watch?v=udTbxEVDS2w
Ken Treacy of Kilkenny and Carlow was a member of the syndicate that scooped the biggest-ever LOTTO windfall of almost €19m July 2008.  He has used his windfall to indulge his passion for motor sport fell victim to the weather when he crashed out in the opening stages of the World Rally Championship 2009.  He dipped into his winnings to come up with the €8,000 entry fee and the cost of upgrading his Volkswagen Polo for the event. But disaster struck at Aughnasheelin, Co Leitrim, when he skidded on water before crashing over a bridge into some marshy ground. He has been rallying for 10 years and has been a marshal for Rally Ireland for a number of years.
<![if !vml]><![endif]>

Martin Tracey of Meath

2010 maintained his title of Irish Drag Racing Top Car Class Champion, running the Mitsubishi Evo.

2010 won the inaugural Irish Touring Car Championship, driving the WestwardEng Ford Sierra RS500, and was presented with the Leinster Motor Clubs, prestigious Dunboyne Cup. He had a superb season with a record 7 wins in 8 races.

2011 won the Super Irish Touring Class Championship (ITCC).

http://westwardeng.wordpress.com/

Westward Precision Engineering

<![if !vml]><![endif]>
Sean Treacy of Antrim
Winner of the Circuit of Ireland Historic Class
<![if !vml]>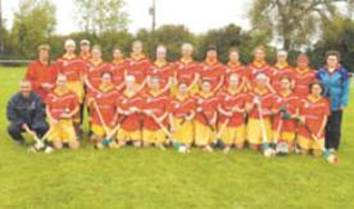 <![endif]>
The Tach, page 11, July 2006 of the St. Lawrence Automobile Club, Kingston, Ont.
| | |
| --- | --- |
| <![if !vml]><![endif]> | Billy Tracey, out-half for Old Crescent (2000) Garryowen (2001-2) and a major point scorer Wanderers, (2007). |
Billy Treacy is a rugby league player for the Treaty City Titans of Limerick in the Irish Elite League. He is an Irish international having played against Lebanon (2004), scored as captain against Wales and Scotland (2006), and Russia (2007).
James Treacy - Newbridge College, UCD and Leinster.

Date of Birth: 2nd Apr 1991

Height: 1.85 m (6'1")

Weight: 105 kg (16st7lb)

Position: Prop

April 2009, part of the Ireland Under-18s, or Schools team that travelled to Parma in Italy for the weeklong Five Nations Festival.

3th of April 2010, part of the Ireland Under-19 team against France.

16th April 2010, captain of Newbridge College, winning the Leinster Senior Plate Final, against Kings Hospital.
30th April 2010, captain of Newbridge College, winning the Mike Higgins memorial game against Naas CBS at Fournoughts.

August 2010, travelled with the Leinster Under-20 squad to the Leicester Academy, and also played Connacht, Ulster and Munster.

February/March 2011, part of the Ireland Under-20 team, played against France, Scotland, Wales and scored five points in the win over Italy.

Leinster Under-18 (Schools) Caps: 4 (v Cardiff, Munster, Ulster, Connacht)

Ireland Under-18 (Schools) Caps: 3 (v Italy x2, Wales)
Leinster Under-19 (Schools) Caps: 3 (v Bedford, Ulster, Munster)
Ireland Under-19 Caps: 2 (v Australia, France)
Ireland Under-20 Caps: 9 (v France, Scotland x2, Wales x2, Italy, England, South Africa x2)
Leinster 'A' Cap: 1 (v Connacht)
British & Irish Cup Cap: 1 (v Leeds Carnegie)

<![if !vml]><![endif]>
Sean Treacy

D.O.B: 24th August 1988 Rhode Island
Height: 5'11"
Weight: 86Kg/189lb
Position: Scrum Half
School/Clubs: Clondalkin, Kings Hospital, DCU/Clontarf
<![if !supportLineBreakNewLine]>
<![endif]>

Sean Treacy (son of John, Olympic silver medallist and CEO of the Irish Sports Council) plays as a back and scrum half.

In 2007, he was awarded the Elite Sportspersons Entry to DCU. He was selected to play for the United States in the under-19 World Rugby Championships in Belfast. He became the third Irish player to make the squad. Born in Rhode Island where his father was training 18 years ago, he returned to Ireland as a five-year-old and began his rugby career with Clondalkin. Since then, he has become scrum-half for King's Hospital during their Senior Schools Cup campaign. He played a number of training games for the States last month and having finished his mocks on Thursday, he made the trip to New York on Friday for further preparations. In June 2008, in a under-20 match against Fuji, USA took an early lead, when fly half Sean Treacy slotting his second penalty attempt after five minutes. He went on to also score two conversions, but the USA lost the game 27 to 22.

In 2008, he played for DCU/Clontarf, was a finalist in the Leinster Senior League for Clontarf and  played for Leinster Colleges.

In 2009, he played for DCU/Clontarf and for the Irish Colleges against England Students.

In February 2010, he played for DCU/Clontarf, Leinster Colleges and in February for Ireland Under-20's & Colleges against France.

He has relocated to Boston, where he plays rugby with the Boston Rugby Football Club.

<![if !vml]><![endif]>
Mar 21, 1925 (IT) Bohemians Rugby Football Team, Limerick, winners of the Transfield Cup 1924-25 [picture]
...back row...W.F. Treacy...
<![if !vml]><![endif]>

Max Treacy, of Bray, Co. Wicklow, an Irish Olympic sailor.

Boat/class Star: Men's Keelboat

Club: Royal St George Yacht Club

Date Of Birth: 24/5/1978

World Ranking: 59 (2007)

Main Achievement in Class: 4th in the 2007 Star Eastern Hemisphere Championship

Team Status/Category: Olympic Campaiger

What job would you do if you were not sailing?: Medical Optics.

When did you start sailing?: When I was 2 years old with my father on a dragon

What is the single piece of advice you would give a young sailor?: Enjoy it and make sure your boat is the fastest!

Max Treacy/Ronan MacNamara, Mirror Class, Irish National Champions 1996.

Max Treacy/Anthony Shanks Star Class winners of California Yacht Club's King of Spain Regatta 2002 in the 74-boat field.

Max Treacy/Anthony Shanks, Star Class, Team Ireland Squad 2005 (Current ISAF Ranking 21 - April 2005)

Joined Italian syndicate +39 in their quest for the 2007 America's Cup. In 2004, he sailed with +39 in the ACT2 Regatta at Valencia, will combine the role of navigator for +39 with his Star Class Olympic campaign for Beijing.

Olympic Squad 2008: Max Treacy & Anthony Shanks (Star)

Treacy and Shanks qualified at the Star Worlds in Miami in April 2008 and were top Irish boat in the international rankings, but the Irish Sailing Association used its discretionary powers to nominate the O'Leary/Milne team for the Beijing games.

<![if !vml]><![endif]>

Max Treacy & Anthony Shanks winners King of Spain Regatta 2002

<![if !vml]><![endif]>
Russell Treacy of Dun Laoghaire, Captain of Dublin University Sailing Club, who won the Student Yachting World Cup 2006.
Tash Treacy is a professional seaman in the Merchant Navy, and supplied all the photos accompanying this report. He has since returned to the Jeanie and is presently crewing on her tour of East coast US ports.
Jeanie Johnston's Voyage - First Leg Success - 9th March, 2003
http://focuskerry.com/jeanie/tash_report.html
Sean Pawley-Treacy, Clay Pigeon Shooting

In May 2011, he was the Class C Winner of the OSK Grand Prix.

In August 2011, he was Team Captain of the winning Irish team at the 37th holding of the International Clay Target Shooting Council Olympic Skeet Home Countries International Tournament. He was also represented Ireland at the European Championships which took place at the BG Sports Centre in Belgrade.

In April 2012, he was High Gun at the Registered Olympic Skeet shoot with a score of 90.

In March 2013, he was High Gun at the Registered Olympic Skeet shoot with a score of 81.

<![if !vml]><![endif]>
Charlie Treacy,  of Dublin, Goalkeeper. Republic of Ireland U18, Drogheda United 2006-2007, Kildare County 2008, Monaghan United 2009. Formerly with Oldham, was released by Drogheda United after Mikko Vilmunen's capture in November '06. Made only 3 appearances for the Drogs in 2006 season. Re-emerged with Kildare County prior to the 2008 kick-off.
Ciaran Tracey of Melbourne, Ireland U19, Preston North End and Bohemians U21 (2007, 2008).
<![if !vml]><![endif]>

Corrie Treacy

Position: Centre half, right midfield, full back who can perform equally well on either side of the pitch

Date of Birth: 11th January 1989

Home: Firhouse, Dublin

Corie Treacy from Bray, Co. Wicklow. Former Ranger CYM, St. Joseph's Boys and Cherry Orchard schoolboy player who returned to Ireland after 18 months at Notts Forest. A Republic of Ireland international at Under 17 (2006) and Under 18 level, Corie played centre half during his schoolboy days but in more recent times has played at right full or right midfield. He signed for Shamrock Rovers in 2008 and made his debut for the first team when he came on as a substitute in the pre-season friendly against Kildare County. Although he impressed in the pre-season campaign he had to wait a little longer before making his league debut, which was against Derry City at Tolka Park in May, and then went on to play a further fourteen competitive games with the Hoops over the course of the season.

In 2010, he signed for Drogheda United.

In 2011, he signed for Limerick FC.

In 2013, he signed for Lonford Town FC.
| | |
| --- | --- |
| Derek Tracey (born 6 April 1971 in Dublin) spent his entire senior career (17 seasons) playing for Shamrock Rovers. The "Fisherman" joined Rovers in 1989. He made his debut on the 9th of August 1989 against St. James's Gate F.C. in the Leinster Senior Cup. His first goal was against UCD in a 1-0 win on the 13th of February 1990. He was the club's top goalscorer in 1994/95. He is the club's longest serving player. He has played mainly as a versatile midfielder and also in every position except goalkeeper. Left full, right full, left side of midfield, right side of midfield, centre midfield and up front. He has played under seven managers at Rovers. Won a League medal in 1994. Was club captain under Damien Richardson. Hugely popular with the fans, he is a Rovers legend. In November 2004, he started a two year contract as a player/coach and on the 26th of May 2006 Derek announced his retirement. During his time he made almost 500 senior appearances and he played under 11 managers. He retired with the best wishes and deep gratitude of Rovers fans worldwide. | <![if !vml]><![endif]> |
Garry Treacy. Goalkeeper,  Kilkenny City 2007
John Treacy (born 16 April 1959 in Dublin) was an Irish soccer player during the 1980s. His nickname was Trapper.

He represented Bohemians and St Patricks Athletic amongst others during his career in the League of Ireland and made two appearances for Bohs in European competition.

After retirement, Tracey had spells as assistant manager to Liam Buckley at St Patricks Athletic and Shamrock Rovers.

<![if !vml]><![endif]>

1985 John Treacy playing for Bohemians
<![if !vml]><![endif]>

15th eircom / FAI International Awards February 2005

L to R: Philip Manly, (C.E.O. & Secretary Belvedere F.C.), Vincent Butler (Special Merit Award), Stephen Elliott (Under 21 Award Nominee) & Keith Tracey (Under 16 Award Winner)

<![if !vml]><![endif]>

Keith Treacy (Preston North End) born September 13, 1988 from Sherrif Street, Dublin, is a highly rated left sided midfielder who first earned Ireland honours at Under 15 level.  Formerly with Belvedere, Keith Treacy was Ireland's top scorer at Under 16 level with six goals before moving to Blackburn Rovers. Capable of playing wide in midfield as well, Treacy is a powerful, tall attacker who strikes fear into the opposition with his direct style of play. A product of the Blackburn Rovers Academy, Treacy signed his first professional contract in 2005. Keith joined Stockport County on loan for a month in November 2006. Member of Ireland Under-19 Squad 2006/'07

Treacy plays on the left-hand side of midfield. He has progressed quickly through the youth ranks and featured for the senior side as a substitute against Grimsby Town. He is a regular at reserve team level and subsequently knocking on the door of Mark Hughes' first team squad. He may play a greater first-team role in the 2007-08 season as he has been given the number 22 shirt. In August 2008, he made his Premier League debut for Blackburn against Everton

He also won the FAI Under-19 International Player award in February 2008.

Republic of Ireland U21s 2008: Keith Treacy (Blackburn Rovers) is in the squad for a European Championship qualifier against England at Southampton's St Mary's on Tuesday, 5th February 2008. He was made captain in a friendly against Austria on 19th August 2008 and scored a goal. He also played against Bulgaria 5th September 2008.

"I have played for Ireland at every level except senior but I have never captained a team, so to be given the opportunity to captain the Under-21s is a massive honour. It was a big surprise when Don (Givens) asked me to captain the team but obviously I'm delighted to be given that responsibility."

Republic of Ireland U23s 2008: Keith Treacy (Blackburn Rovers) gave an impressive performance when the Republic of Ireland were defeated by Australia at the semi-final stage of the Under-23 Intercontinental Cup tournament in Malaysia on the 23rd May 2008. He was included in the squad for the friendly against Nottingham Forest on the 9th October 2008.

In September 2008, he made his full Premier League debut for Blackburn Rovers against Fulham.

 

In July 2009, he joined Championship club Sheffield United on a six month loan deal.

In February 2010, he joined Preston North End (PNE), where he made a string of substitute appearances before having a man of the match performance away at Crystal Palace. He followed this up with a stoppage time winner at home to Scunthorpe that helped to secure Preston's Championship status for another season. To date, November 2010, he has made 15 appearances and scored 6 goals.

In February 2011, he was included in the Ireland squad to face Wales. In March 2011 he came on as a substitute in the friendly against Uruguay, May 2011 against Northern Ireland and Scotland, June 2011 against Italy.

On the eve of the 2011/2012 season, he joined Championship side, Burnley FC, signing a three year contract. In August 2011, he scored the equaliser in his debut match, coming on as a substitute on the 65th minute against Watford.

In March 2012, Sheffield Wednesday signed Burnley midfielder Keith Treacy on an emergency loan deal. He is looking forward to helping Sheffield Wednesday's League One promotion battle. In August 2012, he was named in the Ireland squad to play a friendly match again Serbia. For the 2012/2013 season, he is back in the Burnley first team.
Margaret Tracey, of Dublin, a pioneer of competitive ladies soccer, played for Dublin Castle and the Republic of Ireland.
Paul Simon Tracey of Derry, 18 years old goalkeeper, has played for Trojans 2007-2008, Derry City U19 2008. In March 2012, in his debut performance for Finn Harps, he was responsible for the opposition's own goal.
Ray (Raymond Christopher Patrick) Treacy (born 18th June 1946 in Dublin) played as a forward for West Bromwich Albion and Republic of Ireland. He played for Ireland 42 times from 1966 to 1979, and scored 5 goals in that time. His international debut started at the age of 19 in 1966 against West Germany.

04/05/66 v West Germany (H) L 4-0 (F)
23/10/66 v Spain (H) D 0-0 (ECQ)
21/05/67 v Czech (H) L 2-0 (ECQ)
22/11/67 v Czech (A) W 2-1 (ECQ)
15/05/68 v Poland (H) D 2-2 (F)
30/10/68 v Poland (A) L 1-0 (F)
04/05/69 v Czech (H) L 2-1 (WCQ)
27/05/69 v Denmark (A) L 2-0 (WCQ)
21/09/69 v Scotland (H) D 1-1 (F)
15/10/69 v Denmark (H) D 1-1 (WCQ)
05/11/69 v Hungary (A) L 4-0 (WCQ) sub
06/05/70 v Poland (H) L 2-1 (F) sub
09/05/70 v West Germany (A) L 2-1 (F) sub
23/09/70 v Poland (H) L 2-0 (F)
14/10/70 v Sweden (H) D 1-1 (ECQ)
28/10/70 v Sweden (A) L 1-0 (ECQ) sub
08/12/70 v Italy (A) L 3-0 (ECQ)
30/05/71 v Austria (H) L 4-1 (ECQ)
11/06/72 v Iran (N) W 2-1 (F)
18/06/72 v Ecuador (N) W 3-2 (F)
21/06/72 v Chile (N) L 2-1 (F)
25/06/72 v Portugal (N) L 2-1 (F)
18/10/72 v Soviet Union (H) L 2-1 (WCQ)
15/11/72 v France (H) W 2-1 (WCQ)

13/05/73 v Soviet Union (A) L 1-0 (WCQ)
16/05/73 v Poland (A) L 2-0 (F)
19/05/73 v France (A) D 1-1 (WCQ)
06/06/73 v Norway (A) D 1-1 (F)
21/10/73 v Poland (H) W 1-0 (F)
05/05/74 v Brazil (A) L 2-1 (F)
30/10/74 v Soviet Union (H) W 3-0 (ECQ)
01/03/75 v West Germany B (H) W 1-0 (F)
10/05/75 v Switzerland (H) W 2-1 (ECQ)
21/05/75 v Switzerland (A) L 1-0 (ECQ)
29/10/75 v Turkey (H) W 4-0 (ECQ)
24/03/76 v Norway (H) W 3-0 (F) sub
26/05/76 v Poland (A) W 2-0 (F) sub
17/11/76 v France (A) L 2-0 (WCQ)
24/04/77 v Poland (H) D 0-0 (F)
05/04/78 v Turkey (H) W 4-2 (F)
12/04/78 v Poland (A) L 3-0 (F)
26/09/79 v Czech (A) L 4-1 (F)

<![if !vml]><![endif]>
Ross Treacy, Parkvilla FC, Navan Co. Meath

Member of the Republic of Ireland under-15 squad to meet Juventus in a friendly game at the Aspire Academy in Doha, Qatar in December 2012.

<![if !vml]><![endif]>
Shane Tracy (Limerick FC) Member of Ireland Under-19 Squad 2006/'07. Other Caps U15, U16, U18 & U19.

Born: 14th September 1988 in Limerick.
Previous clubs: Wembley Rovers, Arsenal, Galway United.


Shane is a promising left-footed midfielder/back. Playing with Limerick team Wembley Rovers he won an U17 FAI in 2004. Also in 2004, he joined his boyhood idols, Arsenal, and held down a regular slot for the Gunners reserves. He has played for the Republic at all underage levels. He joined Galway United in January 2007. On the 2nd March 2008, Galway United announced that Shane Tracy was on loan with Limerick 37 until the 1st of July 2008. He has signed with Limerick FC since 2009. In November 2012, he was included in the Airtricity League Division 1 team of the season. He is the brother of Yvonne Tracy, who plays for Arsenal Ladies and Ireland.

<![if !vml]><![endif]>

<![if !vml]><![endif]>

Yvonne Tracy, born 27th February 1981, from Limerick, plays as a defender for Arsenal and Ireland

A former Under 16 and Under 18 international, Yvonne has made the transition to senior Irish level with ease. She played for Lifford LFC before joining Arsenal Ladies, winning many National Cup winners medals as well as Limerick League and Cup medals. Now a regular at Arsenal, Yvonne is delivering on her potential with some impressive performances in the inaugural European Club Championships. She brings a calming influence to her team mates with her ability to read danger early and using her control and pace to quickly turn defence into attack. Her career highlight was winning the quadruple.

In 2002 she was named Irish international Player of the Year.

In 2007, she was a member of the Arsenal squad who won both the UEFA Women's Cup and the FA Women's Cup. Unfortunately Yvonne missed out on in the UEFA Cup final due to injury. She also had 45 caps to her name.

In 2008, she is again part of the Republic of Ireland squad and was selected for the team to play against Holland on Sunday, 27th January 2008. She has over 45 international caps. This was also her eight season with Arsenal and they won the FA Women's Premier League Champions, FA Cup Winners, London County Cup Winners.

In 2009, Yvonne is entering her ninth season with Arsenal. On the 29th October 2009, in the FIFA Women's 2011 World Cup qualifier, Yvonne Tracy came on as a substitute and scored the winning goal, capping a splendid comeback for the Republic of Ireland Women's team in Taldykorgan today (Thursday) as they picked up three valuable World Cup qualifying points against Kazakhstan.

<![if !supportMisalignedColumns]>
<![endif]>
Munster Records Male
200 FTR

  

              

1.45.73

  

 

Gerard Mangan

           

DOL

     

Limerick

   

22/03/04
                                              

David O Dowling

     

                               
                                              

Eoin O Donovan

                                     
                                              

Stephen Treacy

                                     
200 MTR

   

            

1.58.07

  

 

Gerard Mangan

           

DOL

     

Limerick

   

22/03/04
                                              

David O Dowling

                       

           
                                              

Jonathan Coveney

                                   
                                             Stephen Treacy                    
September 2009 Mayo: Swimmers make the far shore
Of the twenty-five people who set off last weekend to swim across Lough Mask from Cushlough in Ballinrobe to Cappaduff in Tourmakeady, eleven completed the swim. And claiming the honour of being the first person to have swum across Lough Mask was James Sweeney from Castlebar. All twenty-five reached the half-way mark but on passing Devenish Island they were hit by a strong south-westerly wind. After this anyone who was struggling approaching the three-hour mark was advised to leave the water to avoid hypothermia. The other ten to complete the swim were Angela Collins, Damien (Delgado) McGreal, Kevin Murray, Padraig Marrey, John Craddock, James Brady, Tom Treacey (Ballinrobe), Eughene Hoade, Peter Tuohy, Nick Skehan, Patricia Tuohy, Seb Locteau, James Sweeney, and Padraig Rocliffe.
Claire Treacy, of Dublin and Naas

Playing Position on Court: Middle Hitter

National League Team: Naas Cobras

2011-2012 All-Star Awards Nominee

2011-2012 Captain of the Irish National Team

Captain of the Irish squad to the Women's 2011 CEV European Championships in Malta

In October 2011, she was captain of the winning Irish team against Scotland.

Captain of the Irish squad to the Women's 2012 CEV European Championships in Malta

<![if !vml]><![endif]>
Paul Tracey

NWA British Commonwealth Champion 2006

Paul Tracey of Ireland, was defeated by Dru Onyx for the NWA British Commonwealth title in St. Albans Vermont on the 26th October 2007. In a hard fought battle. Ironically, he lost the title on his birthday.  There may be a rematch in April 2008. Paul Tracey who was the longest reigning champion for this title with 1 year and 2 months had defended the title regularly through England, Ireland, Spain, Wales & the U.S. with two recent title defences in California.

<![if !vml]><![endif]>
Last update: 03 April 2013