<![if !vml]>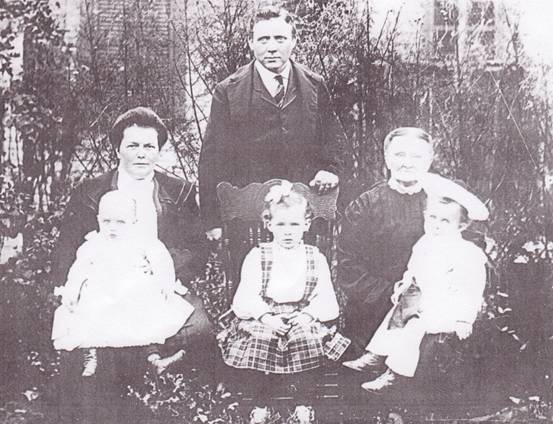 <![endif]>
Matthew Darcy
Anna Ford                   Mary Darcy                 Winifred Tracey
Catherine Darcy                                                          John Darcy
Elizabeth New Jersey 1906
<![if !vml]>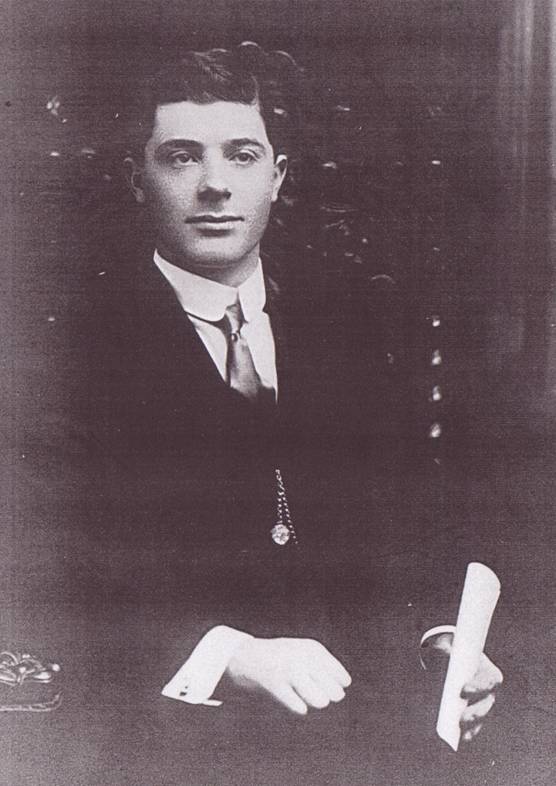 <![endif]>
Dennis Tracey
This graduation picture travelled from New Jersey to Montreal to Vancouver to Ohio and back to New Jersey in 80 years
<![if !vml]>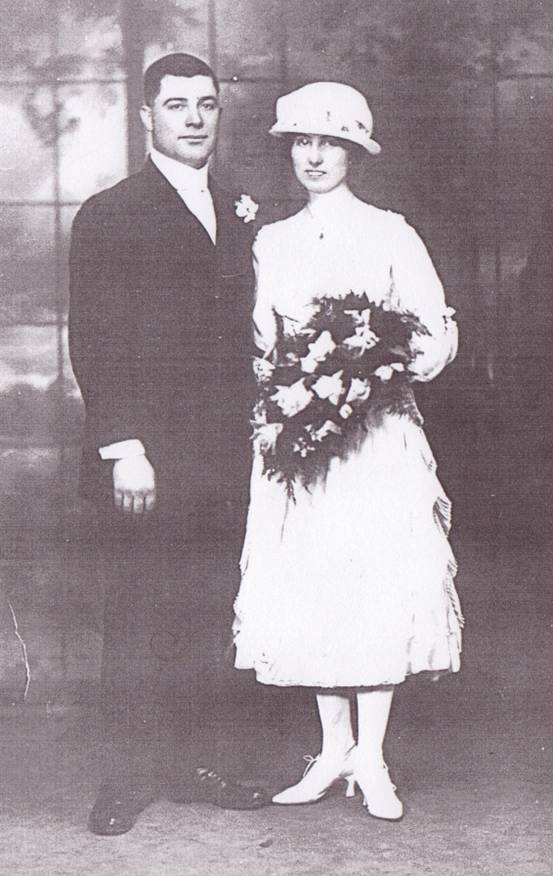 <![endif]>
Dennis Tracey & Mary Frances Morley
About 1920
<![if !vml]>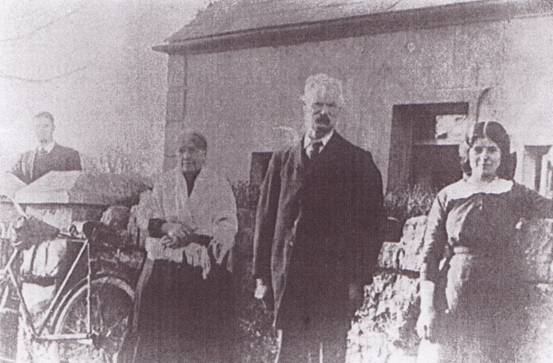 <![endif]>
Tom Treacy                 Bridget                        Thomas                        Bridget
Poet &

                        

Concannon

                 

Treacy

                        

Treacy
Shoemaker                  Treacy                         1850-1927                   Reilly
Castle Farm Dunmore 1927
<![if !vml]>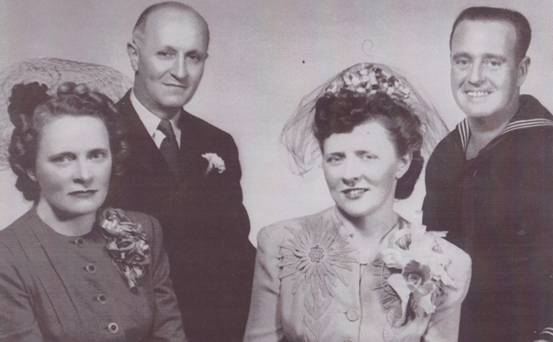 <![endif]>
Winifred &                                          Catherine &
Raymond Taylor                                 Melvin "Bill" Jagu
Granddaughters of Winifred Tracey and their husbands Ohio 1940's
<![if !vml]>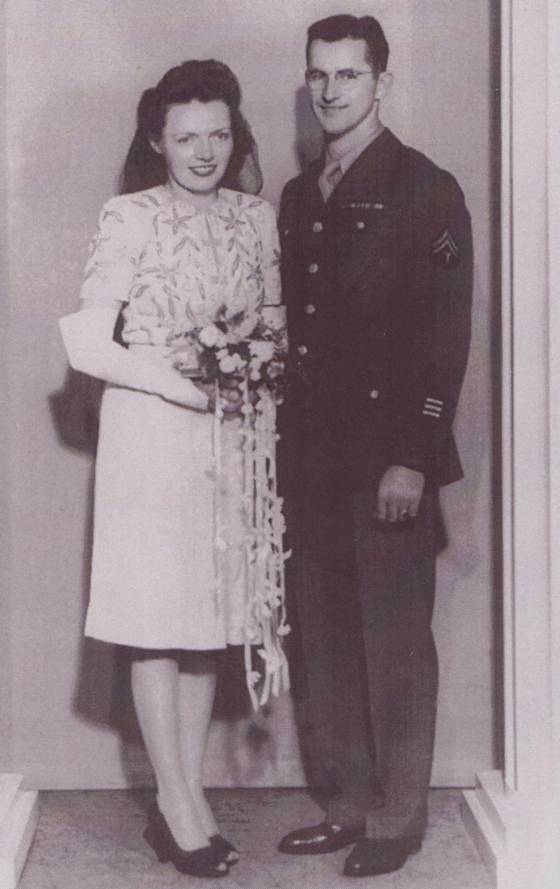 <![endif]>
Genevieve & Frank

Toth
Granddaughter of Winifred Tracey and her husband 1945
<![if !vml]>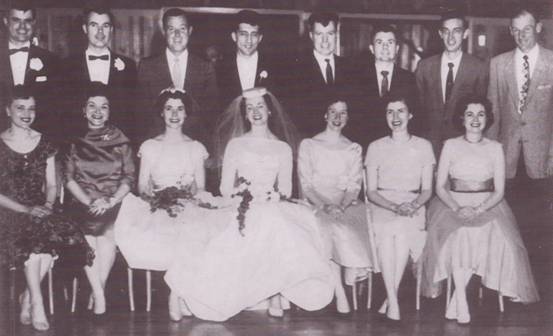 <![endif]>
Back Row, left to right: John (Jack) Tracey, Dennis Tracey II, Joseph Tracey, Dominick Gaetano, Thomas Raymond Tracey, Daniel Tracey, John (Jack) Sherry, and William Durkin
Front Row, left to right: Lisa (nee Schultz) Tracey (Mrs. Jack Tracey), Mary (nee Lunney) Tracey (Mrs. Dennis Tracey II), Margaret (Peggy) Tracey, Elizabeth (Betty) Tracey (Mrs. Dominick Gaetano), Irene (nee Dick) Tracey (Mrs. Thomas R. Tracey), Dorothy Tracey (Mrs. Jack Sherry), Marie Tracey (Mrs William Durkin)
Children of Dennis Tracey and Mary Morley, April 13, 1958, wedding of Dominick Gaetano and Elizabeth Tracey
<![if !vml]>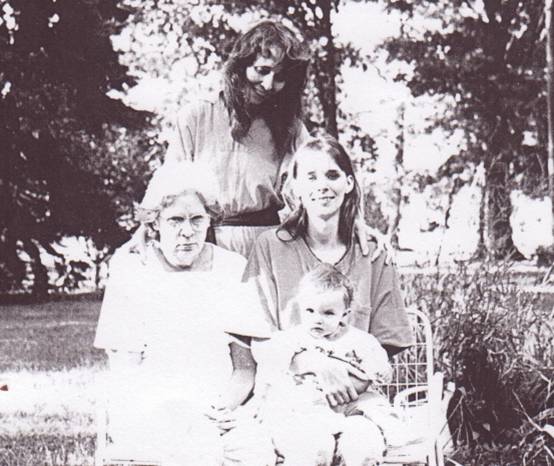 <![endif]>
Patricia Beckhoff
Winifred Barnes

                     

Julia Hess
                                                Natasha Hart
Mid-1990's Ohio
Obituary
Mavis J. Darcy, 60, died Sunday, September 2, 2007 at Lakewood Hospital. She was born May 19, 1947 in Elyria where she was a lifelong resident.
She graduated from Elyria High School in 1965 where she was a member of the National Honor Society and National Thespians. She graduated from Miami University, Oxford, with a Bachelor of Science in Education and a Master of Arts in Teaching. She also received a Masters in Latin from Millersville University, Millersville, PA.
She taught English and Latin for 32 years at Clearview High School retiring in 2001.
She created an academic course called "Detective Novel" which dealt with student exhibits of real life crimes.
She was involved in the 1995 investigation of the Sam Shepard murder trial. The exhibits from that investigation were influential in obtaining a new trial.
She was a member of the Commanders' Club of the Disabled American Veterans.
Her name is listed on the Wall of Tolerance in AL.
She had traveled in 44 States and 20 European countries.
She loved dogs and rabbits and was an amateur geneologist. Other interests included reading, stamp and coin collecting.
Mavis is survived by aunts, Malvine Kader and Gussie Wolf, both of Elyria; and several cousins.
She was preceded in death by her father, John Darcy in 1964; and her mother, Agnes Darcy (nee Kranyak) in 2003.
Visitation will be Wednesday from 5 to 8 P.M. at Dicken Funeral Home, 323 Middle Ave., Elyria. Visitation will also be Thursday from 10 to 10:30 A.M. at the funeral home followed by an 11 A.M. graveside service at St. Mary's Cemetery, Elyria. Rev. Charles T. Diedrick will officiate. Memorial contributions may be made to Friendship Animal Protective League, 8303 Murray Ridge Rd., Elyria, OH 44035 or The Alzheimer's Assoc., P.O. Box 74924, Cleveland, OH 44194-4924.
http://www.chroniclet.com/2007/09/03/mavis-j-darcy/
Pat Tracy
married Winifred Carr? 4 May 1825 Wit:
Denis Tracy &

Patt

Tracey?

.
Deanery of Dunmore
Pat Tracy & Winifred/Mary Garry/Carr
Peter Martin Tracy b. 30 Oct 1833 Sp. Pat MacDonagh & Mary Mulkeen. Dunmore Parish
Hugh Tracy b. 23 Apr 1835 of Dunmore [Dunmore] Sp. Pat Ryder & Brigit Collins. Dunmore Parish
Michael Tracy b. 9 Oct 1837 of Dunmore Sp. Pat MacIntire & Briget Kelly. Dunmore Parish
Denis Tracy b. 23 Nov 1838 of Dunmore Sp. Andrew Maddan & Briget Grady. Dunmore Parish
Winifred Tracy b. 26 May 1841 of Dunmore Sp. Pat Raftery & Mary Guff. Dunmore Parish
Patrick Tracy married Bridget Grady 22 Mar 1845 Wit: Henry Grady & Susanna Tully. Dunmore Parish
Pat & Bridget Treacey/Tracy
Danl Treacey b. 2 Mar 1848 Sp. Patt Wilson & Mary Treacey. Dunmore Parish (Note: certificate)
Mary Tracy b. 30 Mar 1853 of Dunmore [Dunmore] Sp. Francis? McDonagh & Mary Grady. Dunmore Parish
Winifred Tracy b. 29 Mar 1855 of Dunmore Sp. Hugh Tracy & Catherine Fallon. Dunmore Parish
Patt Tracey & Bridt Grady
Bridt Tracey b. 16 Jan 1858 of Dunmore Sp. Danl Grady & Mary Raftery. Dunmore Parish
D Am [Daniel?] Trasy married Ellanor? Trasy 31 Mar 1873 Wit: Wm Ryan & Bridlie? Trassy. Dunmore Parish
Daniel Treacy, full age, bachelor, bootmaker, lives Dunmore [Dunmore], (s. of Patk Treacy, bootmaker) married Ellen Treacy, full age, spinster, BLANK, lives Minlenagh [Meenleana Dunmore], (d. of Hugh Treacy, landholder) 31 March 1873 RC Chapel Dunmore Wit: Delia Treacy & William Ryan [Dunmore Tuam PLU]
Daniel Treacy & Ellenor Treacy
Mary b. 23 March 1874 (LDS)
Daniel Treacy, full age, widower, landholder, lives Menlena [Meenleana Dunmore], (s. of Patrick Tracy, bootmaker) married Catherine Rogers, full age, spinster, BLANK profession, lives Ballywaitere [Ballywataire Dunmore], (d. of Thomas Rogers, shepherd) 17 February 1881 RC Chapel Dunmore Wit: James Kelly & Sebrina Donlon [Dunmore Tuam PLU]
Daniel Tracy d. 28 Dec 1903 Haverhill, Massachusetts, of 18 Emerson St, 54 years, railroad accident,  Married, Occupation: Laster, Burial Date: 30 Dec 1903 St. James  (s. of Patrick Tracy & Bridget Grady) Informant: Mrs Mouis? W. Callaghan, 8 School St Newburyport
Thomas Treacy, full age, bachelor, bootmaker, lives Dunmore [Dunmore], (s. of Patrick Treacy, bootmaker) married Bridget Concannon, full age, spinster, BLANK, lives Prospect [Dunmore], (d. of Michael Concannon, landholder) 18 January 1880 RC Chapel Dunmore Wit: Patrick Glennon & Mary Finegan [Dunmore Tuam PLU] signed her mark
Thomas Tracy & Bridgida Concannon
Patricius Tracy b. 27 Sep/3 Oct 1880 of Gortnagrgue [Gortnagoyne Dunmore] Sp. Hugs Tracey & Hellena Tracey. Dunmore Parish
Patrick

Treacy

of Dunmore
I can trace Treacys to Dunmore in the first half of the 19th century. Shoemaker Patrick Treacy married Winifred Carr of Tipperary. Patrick became a character in Trollope's 'The Kellys and the O'Kellys'. Trollope visited Dunmore for a month, May 1841, when Win Ford was born, and got to know Pat, who in the novel is a sort of horse doctor, big and dark with a love for the liquor, who saves the heroine from poisoning. Between family memoirs and the Mormons we have come up with seven children.
Pat Tracy & Winifred/Mary Carr (Garrigh? 30/10/1833)
1. Thomas Tracey b. circa 1829, Dunmore, joined British Army as drummer in infantry, died of TB age 22, buried Dunmore.
1860- British War Office (WO97) – Chelsea Hospital
Thomas Treacey, b. 1834 Dunmore, Galway
2. Patrick b. before October 1833 (or 1831), Dunmore, married March 2, 1845, Dunmore, to Bridget Grady, who seems to have been his landlady's daughter. Win Ford (sister below) had bad memories of British soldiers. Patrick, according to family stories, was suspected of being a Fenian organizer for Dunmore and denied it vigorously. This would have been in the 1850's and may have accounted for Win's lifelong hatred of the British. Many descendants. Mary Keogh may have thought it was nine children.
1880's Fenians
"In Dunmore the 'centre', I think, was Pat Treacy, a shoemaker."
Ryan, Mark Francis (1946) Fenian Memories.
2.1 Patrick Sarsfield b. c. 1848 [see Traceys of Enniscorthy and Newburyport]
I am doing a search for my daughter's mother in law, Jean Treacy. Most of Thomas' brothers and sisters went to Newburyport, Ma. Patrick Sarsfield Treacy, the oldest, was a shoemaker. He was drowned at age 32 and is buried in Haverill, MA. His son, Hugh Sarsfield Treacy, moved to Worcester, MA, and the later family to Rhode Island and Conn.
PeterBlackwell70 5 Apr 2012
2.2 Daniel b. c. 1849 married a Rogers and was killed by a train in Haverill, MA. [see Traceys of Enniscorthy and Newburyport]
2.3 Thomas (b. 1850 d. 1927) m. Bridget Concannon (b. 1856 d. 1942)
I am researching my family history and am trying to find more information on a Patrick Tracey/Treacy. All I know is that Patrick (spelling might be different) was a shoemaker, probably from Dunmore in County Galway, and that he had a son by the name of Thomas Tracey. Thomas Tracey was born in 1850 and died in 1927. He was also a shoemaker and married Briged Concannon (1856-June 18 1942). They immigrated to Boston, MA but returned to Dunmore after 2 of their children died in America. My great grandfather, Denis Tracey, was the son of Thomas Tracey and immigrated finally to the United States and settled in Elizabeth, NJ. If anybody knows any info on Patrick Tracey or Thomas Tracey, please let me know. Ryan Tracey
I am looking for information on a Bridgid or Bridget Concannon from Ireland that was born in 1856. She married a Thomas Treacy in the 1880s and immigrated to the Boston area. She had two sons in America (Patrick, who died; and Thomas). After the death of Patrick, they went back to Dunmore County, Galway, Ireland and settled onto a property called Castlefarm. Other sons they had include Dan Treacy (b 1887), Patrick Treacy (b 1891), Dennis Treacy (b 1893) and Joseph Treacy (b 1898) and a daughter named Bridgid Tracey (b 1897). Bridgid Concannon Treacy died on June 18, 1942. If anybody has any information about her parents or sibilings, please let me know!! Sandra Tracy 20th Nov 2002 Sandra.Tracy@fao.org tracey9860@attbi.com
I am looking for information on Bridget Concannon, she married my uncle Thomas Treacy. She was born in 31st January 1856. She had a brother John, that I know for sure, he is buried in Dunmore. She is buried in Dunmore in the family plot and her brother John is buried in the same graveyard with his wife and 2 daughters. My mother was just buried in Dunmore this past January. The name Julia Ryan is very familiar, I remember my mother saying that name. I wonder if they are connected. email me at bridgetreacy@hotmail.ca
Dorothy Keogh - Sep 26, 2010
According to Mary Keogh, a granddaughter of Thomas and Bridget, there were the following children, her mother's generation: (I can testify to SOME of it as accurate.)
2.3.1 Hugh b. in Haverhill MA, who died either at birth or in infancy in USA
2.3.2 Patrick? b. in Haverhill MA, died USA
2.3.3 Tom, b 1882 in Haverhill MA. The first 2 children died and the depressed family returned to Dunmore. Tom, who had a deformed hip and never married. He was the last Treacy shoemaker in Dunmore and died about 1949. He was a published poet and prose writer for a local Irish magazine, Ireland's Own.
2.3.4 Daniel b. 1887, moved to Elizabeth NJ, married Sarah Mackey, and had a large family. He was a cop. He was Helen's father.
"Daniel Tracey Sr., 76, Dies; Elizabeth Daily Journal, Sept 18,1963 Ex-Bluecoat, Official's Kin
Daniel J Tracey, Sr., 76, of 309 Court St., a retired Elizabeth patrolman, died today at Alexian Brothers Hospital after an illness of six weeks. He was the father of Daniel J Tracey Jr., executive director of the Elizabeth Redevelopment Agency and a former president of City Council. Born in Ireland, Mt Tracey came here in his youth. He was employed by the Pennsylvania Railroad and at the Bayway Refinery before his appointment to the police force. He retired on Feb 1, 1952, after 29 years of service in the old Second Precinct. On July 1, 1934, Mr. Tracey was shot in the abdomen and another patrolman was killed in a gun battle with a crazed man in Delaware St. Mr. Tracey was a popular and respected patrolman. Longtime residents of the Elizabethport section recall that he knew almost everyone on his beat and feared no one. After he retired, Mr. Tracey often walked his old beat, renewing friendships in the area. At the time of his death he was employed as a safety man by the Public Service Electric and Gas Co. Mr. Tracey was a communicant of St Patrick's Church and a member of its Holy Name Society. He also was affiliated with Elizabeth Council 253, Knights of Columbus, and Elizabeth Local 4, PBA. His wife was the late Mrs. Sarah Mackey Tracey. Surviving also are five daughters, Sister Alice Perpetua of St Philip the Apostle School. Saddle Brook: Miss Helen R. Tracey, Mrs. Mary Hurley and Mrs. Howard Weber, all of Elizabeth. and Mrs. Royal Grumbach of Westover Air Force Base, Mass. There are another son, Hugh T of Elizabeth, 14 grandchildren and three brothers, Partick of Linden, Dennis of Buffalo, and Joseph in Ireland. The funeral will be conducted from the James J Higgins and Son Mortuary, 414 Westminster Ave." He was buried in Mt Olivet.
2.3.4.1 Dennis Tracey (1913-1942) m. Mary Unknown
2.3.4.1.1 Thomas Michael Tracey (b.1940) m. Catherine Hirsh (b.1941)
2.3.4.1.1.1 Elizabeth Ann Tracey b. 1968
http://www.genealogy.com/users/t/r/a/Beth-Tracey/TREE/77900001tree.html
2.3.5 Patrick (2) b. 1891 lived in Linden, NJ.
2.3.6 Dennis b. 1893?, moved to Elizabeth NJ and married Mary Morley, also a large family. The Ellis Island entry is "Denis Tracy, Dunmort (Dunmore Galway?) Ireland, 1910, 18 years".
"Dennis Tracey; Survived by 25. Daily Journal December 23, 1963
Yonkers, NY --Dennis H. Tracey, 70, of 1102 Midland Ave., formerly of Linden and Elizabeth, N J., died Saturday at the Veterans Hospital, Canandaigua, after a long illness. Born in Ireland, he lived in Union County for more than 22 years before moving to New York State about 15 years ago. He formerly was employed by the Bayway Refinery, Linden, NJ, then worked as a maintenance man for Concordia College, Bronxville. Mr. Tracey served in France with the Army in World War I. He was the husband of the late Mrs Mary Morley Tracey. Surviving are five sons, Joseph of Elizabeth, Dennis Jr of Yonkers, Thomas of Denver, Colo., John of Plainfield, N J., and Daniel of Orange, N J; four daughters, Mrs Marie Durkin of Wabash, Ind., Mrs Dorothy Sherry of Linden, Mrs Elizabeth Gaetano of Elizabeth, and Miss Margaret Tracey of Washington. Also two brothers, Patrick of Linden and Joseph in Ireland, and 14 grandchildren. The funeral will be held from the Lee Funeral Home, 301 E Blancke St."
2.3.7 Joseph b. 1898, the last Tracey in Dunmore, married Katie Treacy, no relation, and had no children.
2.3.8 Bridget b. 28/09/1897, 2 daughters, Mary Keogh and Margaret Glynn, both in Ireland. Bridget married a Reilly and had Margaret and Mary, the only survivors of 12 pregnancies. Bridget was another back and forther to America. Margaret was the first incubator baby in New York State.
My mother Bridget Treacy was from Dunmore Co Galway. I have seen the name Winifred Carr married Patrick Treacy. He was my mother's Grandfather or close to that I will check my papers and get back to you. Are you connected to Mavis Darcy, Elira, Ohio, If so I have met Mavis once when she was in Galway with her mother. Best wishes for the Christmas. I am delighted to find a connection. I am 74 years old and live in Toronto, Canada with my daughters. MaryKeogh
2.3.9. Mary d. aged 19.
2.4 Mary b. March 30 1853, moved to America and married Maurice Walsh of Boston. [see Traceys of Enniscorthy and Newburyport]
2.5 Winifred b. c. 1856 m. Patrick Kelleher or Callahan Newburyport [see Traceys of Enniscorthy and Newburyport]
2.6 Brid b. 16/6/1858 Dunmore Parish (Spon Danl Grady & Mary Raftery)
2.7 Hugh b. Dunmore, 1862 d. Elizabeth NJ 8th October 1923.
Known as 'Big Hughie' His grandparents were Pat T and Win Carr, making him a nephew of my great grandmother. There is an LDS record of a Tom T b 1865 to Pat T and Catherine Grady, if I remember correctly, and I need clarification as to whether this is the same family, clerical error, or what. Hughie's brother Tom was b in 1850. Big Hughie was an athlete who boxed John L Sullivan in an exhibition match. In Montreal he married and divorced Elizabeth Clark, no children. Obit from the Elizabeth Daily Journal, October 9, 1923: Hugh Tracey
"Hugh Tracey, 60 years old, of 309 Court Street, died yesterday in the Alexian Brothers Hospital three hours after being stricken with heart disease in the yard of the Durant Motor Company, where he was employed as a special policeman. He was a native of Ireland, and came to this city from Montreal several years ago. He made his home with a nephew, Daniel Tracey, of 309 Court Street. Previous to entering the employ of the Durant Motor Company, he was employed by the C.R.R. as a special policeman. He was a communicant of St. Patrick's, and of Elizabeth Council No. 233? K of C. In his younger days he was a member of the Montreal Athletic Club, where he gained a reputation as a champion shot putter.
He is survived by a sister, Mrs. Mary Walsh, of Boston, a brother, Thomas Tracey, living in Ireland, and three nephews, all of Elizabeth."
He was buried in Mt Olivet, next to the Newark Airport. His sister Mary was famous for giving passenger money to Dunmore girls so they could come to America where she helped them find jobs. Once she had paid for a niece to come, but the girl chickened out at the "wake" and refused to go. Mary Morley took her place, came to America, and married Mary Walsh's nephew Dennis , brother of Daniel above, whom I have already mentioned.
Tombstone:
Hugh Treacy
1860-1923
Born in Dunmore
Co. Galway Ireland
M Darcy Mavis Darcy
1884 Hugh Treacey m. Laurice Clarke, St-Paul, Montréal, Québec (Quebec)
"The twenty second of February one thousand eight hundred and eighty four, a dispansation for th?...Hugh Treacy, labourer, son of age of Patrick Treacy, farmer, Dunmore County Galway Ireland and of Bridget Gready of the one pachs? and Elizabeth Clarke?"
2.8 Denis b. 7th April 1867
2.9 Delia. "Wicked Aunt Delia" was so called because she married a 'Brit' named Patrick Ryan, RIC in July 1879. Ryan and had at least 2 sons. Their Catholic cousins weren't allowed to play with them. When her brother Tom was dying, she took care of him and inherited his property, cutting out his daughter Bridget who was stuck in America.
2.10 Ellen allegedly died age 14. The family story is that one night she washed her long hair, went to bed, and died there before morning.
3. Peter Martin b. Oct 30 1833, according to Dunmore Parish baptismal register. (Spon Pat MacDonagh & Mary Miclkeen). May have been twins as the normal cost of baptisms was 2s/6d, this baptism cost 4s/0d. No one knows anything more and neither name is used among us.
4. Hugh b. April 23 1835 Dunmore Dunmore Parish (Spon Pat Ryder & Brigit Collins). We're seeking him with shares and with hope.
5. Michael b. October 9, 1837 Dunmore Dunmore Parish (Spon Pat McIntire & Brigit Kelly). ditto
6. Denis or Dennis, b c November 23, 1838 Dunmore Dunmore Parish (Spon Andrew Madden & Briget Grady); Mother is named as Mary Carr. He married Catherine Foley, St Anne's, Montreal, November 21, 1869, married Margaret Reayn, Died September 10, 1906.
Now for the saga of Denis the Ne'er-Do-Well. He was born in Dunmore about Nov 23, 1838, of Patrick Treacy and Mary (sic) Carr. Should be Winifred. He had an annoying habit of using his sister's birthdate and made himself 4 years younger. When next heard of, he was arriving at Castlegarden, a steerage passenger on the SS Louisiana from Liverpool, on 12 June, 1863. On the same ship but not related were the Irish Tracys: Hen, 35, m laborer; wife Eliza, 30; children, Mary, 2; and Hen, infant. SS City of Limerick arrived June 13 carrying Edwin Treacy, 25, laborer; Mary, 18, spinster; and Martin, 20, servant. Denis spent 2 days in NYC with no job, housing or food. On June 14, he enlisted as a landsman in the Union Navy and eventually served on the USS sloop Pawnee which was part of the effort to blockade the South. In the Battle of Stone Creek SC, he was shot in the leg and fell into a chain locker, giving him permanent rib and chest problems on the right side. On July 6, 1864 he obtained an honorable discharge, $29 in prize money, and a deed to government land in Michigan. Denis had had it with the US and wanted to go back to Dunmore. His bad luck continued when his ship was wrecked and he lost his money and deed. Stranded, he changed his occupation from shoemaker to Great Lakes sailor, living in Ontario til he moved to Montreal in 1868. His last career was as a grocer. In 1891 he applied for and received a $10 a month pension. In 1905 he took part in a Civil War soldiers' reunion, and died September 10, 1906 in Montreal, leaving a large family. He kept in touch with his family, including sister Win Ford in New Jersey, and his brother Pat's son Big Hughie, who moved to Montreal for a while. M Darcy Mavis Darcy
"12th Dec 1863 Missing Friends
Seeking information of Mrs Winifred Ford (maiden name Tracy) who left the parish of Dunmore, Co Galway, for this country (USA) in the month of March 1860, when last heard from she was in New York. Any information concerning her will be thankfully received by her brother Denis Tracy on board the US sloop-of-War Pawnee. Stone Inlet. S.C"
Denis Tracy, labourer of this parish (s. of Patrick Tracy, Alive*, & Winefride Carr, daed* of County Galway Ireland) m. Catharine Foley of this parish (d. of Thomas Foley, trader, dead*, & Dorothy Gormly, alive*, of this parish) 24 Nov 1869 Notre-Dame-de-Montréal, Montréal, Canada Wit: James Tracy & Mary Ann Dalton [signatures of all, note: James Treacy] * LDS transcription has the opposite
7. Winifred b. circa May 20, 1841;
[Pat Tracy and Winifred Carr
Winifred bapt. 26 May 1841 Dunmore Dunmore Parish, sp Pat Raftery and Mary Guff? (LDS film 1279206 p.188)]
Denis, brother above, was one year late on his sister's leaving Dunmore. She left March 1859 and arrived in NY from Galway May 16, 1859 on the Adelaide just before her 18th birthday. She entered as a servant and claimed to be English. Three months later she married Michael Ford August 19, 1859, Plainfield NJ. Thomas Ford, 24, and Michael Ford, 20, laborers, English, arrived New York from Galway on the Adelaide July 11, 1859. It sounds like an elopement. She died Jan. 5, 1907, Elizabeth, NJ.
Her obit from the Elizabeth Daily Journal, January 7, 1907.
"Mrs Winifred Ford, aged 64 years, died Saturday at the home of her daughter, Mrs Matthew Darcy, 142 Pine street. Mrs Ford was a resident of this city for forty years, and a communicant of St Patrick's Church. She was also a member of the Rosary Society, and of the Third Order of St Francis. She leaves one son, Michael, and one daughter, Mrs Matthew Darcy, at whose home she died. Funeral services will be held at St Patrick's Church tomorrow morning, with interment in Mount Olivet Cemetery."
Her children, all b Elizabeth, NJ, were:
7.1 Catherine b. 1864, d October 24, 1888, as Sr Lumina, Convent Station, NJ
7.2 John Thomas b. Oct 17, 1865, d Feb 3, 1867.
7.3 Mary b. Nov 16, 1867, d Oct 8, 1870.
7.4 Michael b. December 1870, d May 10, 1920, Massilon, Ohio, no issue.
7.5 John b. December 29, 1871, d March 3, 1872
7.6 Anna b. Oct 17, 1874, married Matthew Francis Darcy Jan 17, 1900, d Sept 21, 1948, Elyria, Ohio.
My g g grandparents were Win Carr of Tipp and Pat Treacy, Dunmore shoemaker. Their youngest child Win married Mike Ford and lived in NJ. Her only surviving daughter Annie married Matt Darcy in 1900. They moved to Ohio in 1909. Their son John was my father. I've been to Dunmore once and met Mary and Margaret, Joe's nieces. M Darcy Mavis Darcy
7.7 Mary B. April 6, 1`876, died Feb 1880 of scarlet fever.
Most of the Traceys went back and forth from Canada or NJ to Ireland. I am also putting Cushing info on the Warren Cushing site and Darcy info on one by Michael Darcy. I'm sorting all papers out for the inevitable and have more than 3 wash tubs full.
The word of my late cousin Helen T contrasts with Mary's and a couple others, as the generations seemed to pile up together. Helen says her great grandfather was Patrick, married to B Grady, and son of Patrick and Win Carr. He was the older brother of Denis the Ne'er-Do-Well and My great grandmother Win Ford. They also had brothers Hugh and Thomas, but she says, no Michael. The Dunmore records list Peter Martin, who Mary K says did not exist. Thomas was the soldier who died of tb; Hugh I can't find.
M Darcy Mavis Darcy
I knew a lot of those Treacy family you enquire about, some in New Jersey USA , JOE lived in Dunmore when I was young, Tommy was a shoe maker, all passed away now, were related to my father, so I was told to day by a neighbour of Joe Treacy, when I enquired about my own relations, and low and behold, I find your board just now, small world if I can be of any help, just e-mail me Regards, Mary O'Dowd flaskagh 5 Aug 2004
Last update: 06 July 2022