'The Irish Catholic Petition for 1829' by John Graham
<![if !vml]>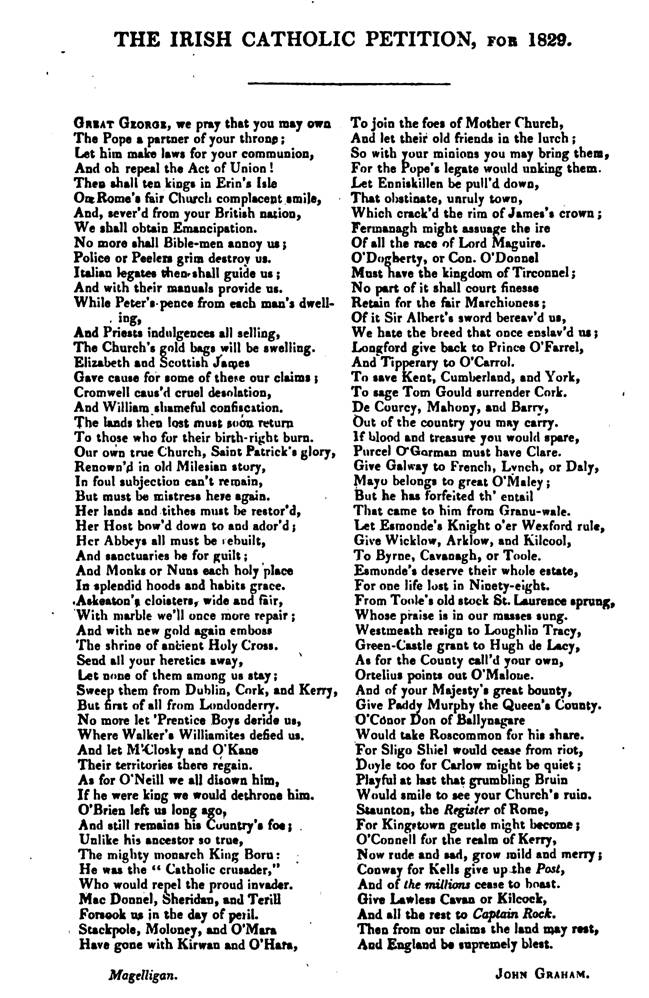 <![endif]>
Notes:
In this poem, the great families of Ireland are listed with their territories. It contains the following line:
'Westmeath resign to Loughlin Tracy'
I presume that this is a reference to Malachy or Loughlin Tracy, who is named in the 'Tracy Peerage Case'.
1.1.1.5.2 Malachy or Loughlin Tracy born in the year 1742 at Donore he afterwards went to Meldrum where he died on the 22nd June 1816 aged 74 years and he lies buried in Horsesleap church yard see epitaph. He married Miss Mary Moore Parish of Horseleap in the County of Westmeath and had issue...
Ref:
Graham, John 'The Irish Catholic Petition for 1829' in Urban, Sylvanus (1828) The Gentleman's Magazine and Historical Review. Vol XCVIII., London .1828
Tracy Peerage Case
http://www.traceyclann.com/files/1642%20Tracy%20pedigree%20of%20Westmeath.htm
Last update: 10 February 2010